School Bus Transportation: Reducing Carbon Footprints
published on May 09, 2017 by Sonia Mastros
reducing carbon footprints, school bus transportation, school bus ridership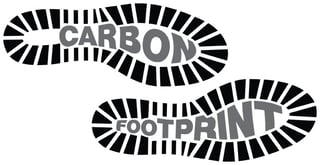 School districts across North America are seeking out ways to reduce their carbon footprint, and transportation departments are playing a major role in this process. Of course, switching to propane or other cleaner fuels to power school buses is one way to make a positive impact. Some districts are even experimenting with electric buses and solar-powered equipment. There are also several additional ways that transportation departments are keeping things clean on the roadways.
Going Paperless
Offices and schools are embracing the concept of paperless operations and school bus transportation departments can do the same. School bus transportation technology is helping to keep paper out of landfills. Transportation departments can save paper by switching to paperless reporting programs along with internet-based parent communication portals.
Encouraging School Bus Ridership
School buses are not only one of the safest forms of transportation, they are also one of the most environmentally-friendly. By riding the bus, students are keeping cars off the road, significantly decreasing their carbon footprint. Carpooling is a wonderful option, but nothing beats the practicality and safety of riding a school bus. Some school districts are using educational campaigns to highlight the benefits of riding the school bus, encouraging more families to keep the roads clean.
Increasing the Efficiency of School Buses
Environmentally-aware transportation departments are also turning to technology to reduce their carbon footprint. Specialized school bus transportation software allows districts to choose the most efficient routes and minimize their mileage, reducing unnecessary stops and idling. School bus transportation software also has the added benefit of helping school districts move to paperless systems. As more and more school districts are making the switch to alternative fuels and placing an increased focus on reducing idle time, bus transportation is becoming an even more attractive option for those seeking to go green.
To discover how your school district can save money and reduce its carbon footprint by utilizing school bus route planning software and other state-of-the-art technology, contact the team of transportation specialists at BusBoss. We have several options that are specifically designed to help school districts increase efficiency and keep students safe.
What efforts has your school district made to reduce its carbon footprint and increase student ridership? Were these changes easy to implement? We'd love to hear more about the successes and challenges you've faced.