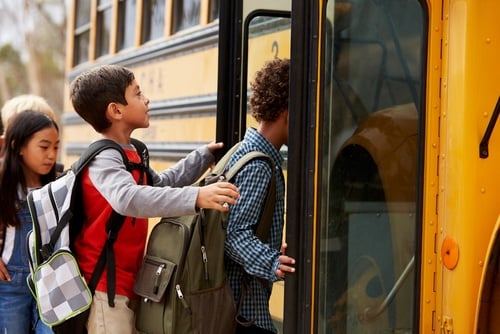 The laws surrounding the operation of school buses vary from state to state and even district to district, but by utilizing specific best practices, drivers are helping to keep students safe when they enter and exit the bus.
Loading and Unloading School Buses Safely
The vast majority of school-age children who are killed in school bus related crashes annually are killed outside of a bus. Half of the students killed are ages five to seven. Small children are difficult to see, making it critical to follow safety guidelines when loading and unloading buses. Here are some best practices.