School Bus Safety and Economy: 5 Fleet Optimization Tips You Can Use
published on August 24, 2016 by Sonia Mastros
school bus safety, school bus fleet optimization, school bus fleet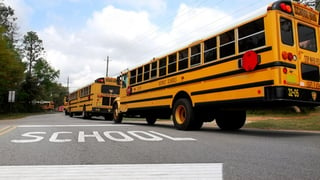 When school budgets are tight, many districts turn to their transportation departments to cut costs. There are many ways to save money, when it comes to school bus fleets. Switching to alternative fuels, minimizing field trip transportation and contracting out services are all frequently used tactics. While all of these options can save cash, maximizing efficiency through fleet optimization remains one of the best options for achieving financial stability.
When administrators choose to save money through fleet optimization, they understand that the safety and security of students is still the top priority. Here are 5 fleet optimization tips that you can use that are budget-friendly and keep students safe.
1. Keep Up-To-Date Student Information
Having access to accurate student information will help your district to keep students safe. There is also a financial benefit to maintaining up-to-date student data. When all students are accounted for, your reporting is accurate so that you can maximize state reimbursements.
2. Maintain a Comprehensive Fleet Record
Maintaining a complete record of each vehicle in your fleet, its type, capacity and any special equipment and inspection dates will help you understand the full capabilities of your transportation department. Once you know exactly what you have to work with, you can better optimize your fleet.
3. Find Ways to Group Bus Stops
When a bus stops often, it wastes gas and the driver's time. Optimize routes by maximizing distances between stops to create the best stop groupings.
4. Create Rider Zones
By organizing school-specific rider zones, you ensure that you are only transporting eligible riders. Zones can also be used to keep students safe through the creation of routes that avoid the residences of sex offenders.
5. Utilize GPS Tracking
Using GPS can help you to estimate fuel use and lower maintenance costs by documenting actual miles traveled. GPS systems can also alert you when a bus deviates from a route, speeds or idles too often.
To learn more about the benefits of route optimization while ensuring school bus safety, along with valuable tools that can save your district money, contact the team of transportation specialists at BusBoss.
What school bus fleet optimization steps has your district taken? Have you experienced a cost savings? We'd love to hear about how you save money and keep the students in your care safe.