Nebraska Legislator Tries for School Bus Seat Belts
published on April 14, 2017 by Sonia Mastros
school bus safety, school bus seat belts, Nebraska school buses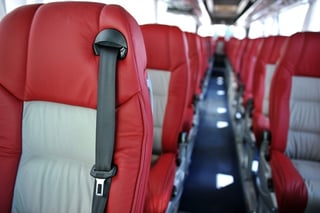 Though national safety groups, including the National Highway Traffic Safety Administration, are now advocating for the installation of seatbelts on buses, most states do not require this feature. Nebraska State Senator Robert Hilkemann would like to add his state to the list of those who have a school bus seatbelt law on the books.
Support for the Change
In 2015, Hilkemann presented his bill, which stalled due to concerns regarding costs. The cost to install seat belts is up to $10,000. It is not only the cost that holds states like Nebraska back. Until fairly recently, many high-profile safety groups argued against seatbelt installation, opting instead to support other safety techniques, like compartmentalization. Hilkemann hopes that he will have better luck during the 2017 legislative session.
Current Nebraska law requires seatbelts for some smaller vehicles that are used to transport preschool and special needs students. Hilkemann proposes that school buses be equipped with seatbelts as they are replaced, rather than attempting to retrofit all buses. The senator hopes that support from the NHTSA will help his case.
School Bus Safety
School bus safety is well-known as an extremely safe mode of transportation. In many cases, seatbelts make buses even safer. Some in Nebraska are worried that asking drivers to ensure that all passengers are buckled up is an impossible feat. Others worry that it will hinder evacuation in an emergency situation.
Each year, an average of five students are killed while riding school buses. One student from Nebraska was fatally injured between 2013 and 2015. While school buses are considered to be safer when seatbelts are installed, most accidents occur when students are entering and exiting the bus. In addition to seatbelts, driver training and specialized technology can both make a tremendous impact on school bus safety. Some legislators in Nebraska argue that investment in this technology, along with public education efforts, would result in money better spent. What will happen next is up to the state's government.
To discuss some of the many ways that you can ensure school bus safety in your school district, contact the team at BusBoss.
Does your state require the installation of seatbelts on school buses? What do you feel are the most important pieces of safety equipment in your fleet? We would love to hear from you.