When Does Your District Need to Outsource Student Transportation
published on February 24, 2023 by Sonia Mastros
bus routing software, bus route optimization, school bus routing software, School Bus Routing, Student Transportation, transportation outsourcing, school bus driver shortages, inefficient routes, outdated routes, inaccurate routes, route efficiency, state reporting, re-routing, bus shortages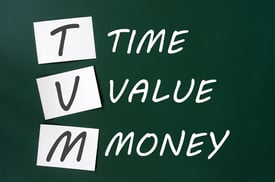 There are certainly pros and cons to outsourcing student transportation, and many administrators hold strong opinions on the matter. With more and more districts facing the stark reality of decreased budgets, transportation outsourcing is becoming a common practice.
Why Outsource Your Transportation Services?
Cost is one of the main reasons that school districts choose to outsource their transportation services. Outsourcing saves school districts from paying not only operation and maintenance costs, but also personnel costs. Those who are for outsourcing point out that money saved by contracting out bus services can be funneled back into the educational system.
A case could be made that outsourcing also saves resources and increases safety and efficiency by providing drivers with access to training, equipment and advanced technology that might not be available at the district level. Proponents also suggest that outsourcing reduces district liability.
The Challenges of Outsourcing
Outsourcing can also be met with objections, from district officials and the community at large. Arguments often include loss of jobs and loss of control.
Outsourcing does not always equal a balanced budget. Carefully weighing the costs along with the pros and cons is vital to make the right decision for your district. One concern to consider is whether your district will have the capital to re-invest in a new bus fleet if outsourcing does not work out.
If your district is making the difficult decision of whether or not to outsource transportation services, it's important to keep in mind that there are tools which are available at a reasonable cost that can dramatically increase efficiency.
For example, school bus routing software offers tools that help districts better manage their buses and optimize routes for efficiency. A hybrid solution can also be used, where the district creates the routes then puts them out to bid for contractors to run. This way the district can retain control to ensure student safety and maximize cost savings.
Investing in management software can also save big bucks for even small districts to operate their fleet with or without the resources of a large transportation outsourcing company.
Choosing whether or not to outsource student transportation is a tough decision, but it can work out well, either way. Weigh the pros and cons and consider all of your options to find the best solution for your school district.
Seeking advice from industry experts will help you make the best decision for your school district. An industry professional can help you determine if technology can help improve the efficiency of your transportation system, providing you with additional options. Learn more by calling toll free (866) 740-8994 for a free consultation.
We appreciate your feedback and would like to hear more about how outsourcing has impacted your school district.
Let Us Know In The Comments Below!