What Should a School Bus GPS Parent App Include?
published on February 06, 2018 by Sonia Mastros
school bus routing software, GPS Parent App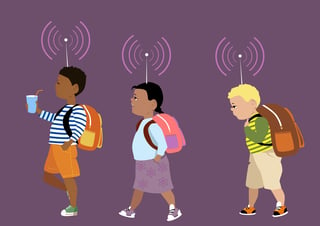 More and more districts are starting to adopt GPS tracking systems in their buses, to help them track and optimize their fleets. However, GPS systems can have another big benefit. When paired with the right school bus GPS parent app, it can make life easier for parents while drastically cutting down on "where is my kid?" calls to the main office.

The two go together hand-in-hand, if you're using the right app. There are a lot of options on the market, so here are some of the most important features to look for.

Five Key Features in a School Bus GPS Parent App

1. User Security

Segregating information is vital for a school bus tracking app. Parents should only have access to the data which is directly relevant to them - the status of their child and the bus they're on. It needs to have strong security backed by credential-based logins, to ensure the program doesn't violate anyone's privacy.

2. Access From Anywhere

Ideally, the app should be cloud-based or at least have versions for all major mobile platforms so it can be used anytime, or anywhere. Desktop-only apps, for example, aren't going to be a help to parents trying to check up on their kids while driving home from work.

3. ETAs

This is one of the most basic features, but also the most vital. Parents should be able to instantly look up when the bus is currently expected to arrive at their stop. If possible, it should also have a messaging feature that briefly explains why delays have occurred, if needed.

4. Student Onboarding\Offboarding

It doesn't do a parent much good to know the status of a school bus if they don't know for certain their child is on-board. They may need to have confirmation that the child did, in fact, get on\off the bus at appropriate times and places.

Along with that:

5. Alerts if the student gets off at the wrong stop.

Sure, most of the time they're just going to a friend's house - but the parents should still know when it happens, just in case. Since it's possible to track when students get on and off the bus, it's easy for the system to know if they've gotten off at an unusual stop. If the parent already knows this is going to happen, it's no problem.

BusBoss Makes Student Safety Simple

From optimizing your routes to having verifiable records of each student pickup and drop-off, BusBoss programs make your transportation system safe and secure. Contact us today to learn more!
Has your district invested in a school bus GPS parent app lately? What features did you prioritize?