The Fight Against Illegal School Bus Passing
published on May 09, 2023 by Sonia Mastros
route optimization, school bus routing software, school bus safety, illegal passing, school bus driver shortages, inefficient routes, outdated routes, inaccurate routes, route efficiency, state reporting, re-routing, bus shortages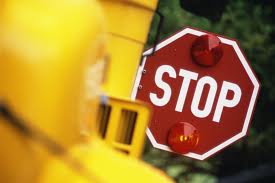 Illegal passing of school buses is a major school bus safety concern. Though passing a stopped school bus is against the law in most areas, traffic codes vary from state to state. Because this poses such a threat to students, many local governments are cracking down and developing legislation to prevent the practice.
Illegal Passing on the Rise
School bus drivers across the country are struggling with student safety concerns brought on by other drivers. Lake school district, in central Florida, experienced a 16 percent increase in the number of illegal passing cases, according to results from the Florida Department of Education. In a one-day survey, 171 incidents were reported, compared with 143 during the previous school year.
The Fight for Safety
School buses continue to be extraordinarily safe. On average, four to five students are killed annually while riding school buses. In comparison, twelve to fourteen students are killed each year while getting on and off a school bus. Children are most vulnerable during the entry and exit process, making passing a bus illegally particularly dangerous.
The National Association of State Directors of Pupil Transportation Services is spearheading national efforts to stop illegal passing. In 2010, they passed a resolution initiating the first national survey to measure the prevalence of illegal school bus passing.
In Kanawah County, West Virginia, a news team rode on one of the most illegal-passed school buses in the district. Over the course of five stops, two drivers failed to stop while the bus arm was extended and lights were flashing.
Many school districts and law enforcement agencies are implementing public education programs designed to inform drivers of the dangers of illegal passing. Installation of cameras on school buses is also helping to catch offenders. States are also passing laws which increase the amount of fines for those who break the law.
Implementing targeted transportation technology is another way your district can protect its students. For more information, contact the team at BusBoss to discuss the options for your transportation department.
Has your school district experienced a rise in illegal school bus passing incidents? What measures has your transportation department taken to increase school bus safety?
Let Us Know In The Comments Below!