Improving School Bus Fire Safety For Students With Disabilities
published on November 03, 2023 by Sonia Mastros
route optimization, route planning software, school bus routing software, school bus safety, students with disabilities, school bus fire safety, inefficient routes, outdated routes, inaccurate routes, route efficiency, state reporting, re-routing, bus shortages, driver shortages, school bus route planning software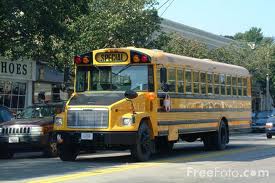 Millions of students ride school buses each day, and they are considered to be one of the safest forms of transportation. Unfortunately, emergencies do happen and it's important for drivers to be prepared, especially when they transport students with disabilities.
Improving School Bus Safety
The NHTSA requires that school buses meet the same fire safety standards as cars. Though fires are rare, they could have serious consequences. A recent incident in Washington highlighted the concerns that many have regarding fire safety for students with disabilities who ride the bus. Fortunately, no children were seriously injured, however, a bus did burst into flames following a successful evacuation. Eight students were on the bus, three of whom had to be carried off. If passersby had not stopped to help, the results could have been tragic. Safety advocates point out that without their help, students not only may not have made it off of the bus in time, but others may have wandered after the evacuation took place.
One of the solutions that was immediately implemented in this case was the addition of another adult on each special needs bus route. Along with ensuring that each bus has multiple adults present, scheduling regular drills can help to prepare drivers, monitors, and students for emergency situations. Students in wheelchairs will need special accommodation during an evacuation and drivers should always be aware of the procedures for lifts and other equipment in the event of a fire or other emergency. Dragging or pulling students should only happen as a last resort, as this could cause severe injury.
Different Students Have Different Needs
It's also important to understand how each special needs student may react in the case of an emergency. Some students may have difficulty following instructions or communicating, particularly during times of extreme stress and confusion. Drills can help drivers and monitors to prepare for these scenarios, but it is also important that drivers communicate with parents and teachers of the students that they transport, so that they understand the unique needs that an individual may have during an emergency situation.
Technology is also helping to improve school bus safety. Special tracking tools allow school districts to monitor buses and get immediate alerts when an unauthorized stop or route deviation occurs. To learn more about these and other technologies that are revolutionizing the transportation industry, contact the team at BusBoss.
What is your school district doing to enhance school bus safety? How often are emergency drills scheduled? We'd love to hear your tips and feedback.
Image courtesy of Leonard Zhukovsky / Shutterstock.com