Student Tracking Software: Sharing School Bus Delays Via Social Media
published on March 10, 2017 by Sonia Mastros
Student Safety, Student Tracking Software, parent notifications, social media postings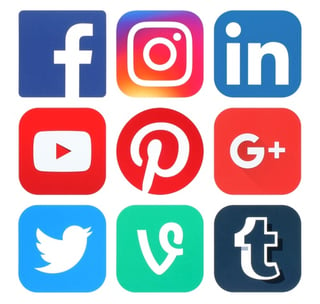 With a combination of GPS-based school bus tracking systems and RFID-based student tracking software, it's far more difficult for a school system to ever lose track of a student. When you know exactly which students are on each bus, and you know exactly where each bus is, there's never any guesswork involved.This automatically brings numerous benefits to administrators and transportation directors, who can do their jobs with far more efficiency. However, it can also be a major help to parents, as well as to any staff who might interact with them, should anything happen to delay the bus that their students are on.
With good student tracking software, it's not even necessary to wait for parents to call wondering where their children are. A district can be pro-active, and put the information out there in a central location which virtually any parent will check: social media.
Making Social Media Part of Your Student Tracking System
These days, it's virtually certain that your school district has a social media presence, on websites such as Facebook or Twitter. Likewise, it can be assumed that nearly all of your parents are going to be following these sites for information about the school.
In many districts, social media is already one of the top ways of communicating other major unplanned events such as weather-related closures. This makes it easy to make social media part of your transportation communications as well.
There are two basic ways to do this:
1. Public Announcements
Is a particular bus going to be delayed? If so, make a public post to your social media outlets specifying which buses and what their ETA is. If appropriate, explain why the delay has occurred, such as in cases of minor mechanical issues like flat tires or unavoidable traffic jams.
Getting the information out there early, and with as much detail as is reasonable, can greatly decrease the number of worried calls into the office. This avoids upsetting the parents, as well as removing distractions for your office staff.
2. Personal Contact
Has a situation arisen involving a particular student, and their parents' attention is required? Utilize personal messaging on platforms which allow it, such as Facebook, as an alternate contact method.
This is especially helpful with parents who may still be at work when their children are on the bus. A worker who is too busy to answer calls on their phone may still be checking pop-up alerts from their social media accounts, since those require less direct attention. A discrete private message asking them to contact the school helps ensure they see it and make contact within a reasonable timeframe.
Student Tracking Software Prevents Numerous Problems
From having better data for your mandated reporting, to making it easier to keep parents in the loop regarding their children's transportation, student tracking software can streamline many of your day-to-day processes.
BusBoss offers an industry-best suite of integrated hardware and software tools for effective bus and student tracking and easy social media postings, including Facebook & Twitter.
Contact us for a live demonstration!
Image Courtesty of rvlsoft / Shutterstock.com