School Bus Transportation in 2021
published on June 15, 2021 by Sonia Mastros
School Buses,, student bus transportation, school bus transportation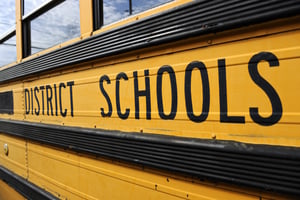 These are chaotic times for school districts and school bus transportation managers. Between the ongoing driver shortage and all the disruption caused by COVID-19, it's easy to feel like things are getting a bit out of control.
Well, take heart, because you're not alone. Recently, HopSkipDrive conducted an extensive survey (PDF) of school districts across the country. The questions were centered on the problems they're facing, and what they consider to be the most pressing issues at the moment.Here are the highlights. Few of the answers will surprise you, but at least it shows that we're all in this together.
Major Highlights From the HopSkipDrive 2021 State of School Transportation Study
1. Few Schools Have Fully Re-Opened
Even as states are beginning to relax restrictions on movement and gathering, schools are not in a hurry to resume normal classes. Of the respondents, only about 38% reported having at least 2/3 of their student body back. The wide majority are running their schools with half-sized classes, or less. Ten percent are still entirely conducting remote learning.
2. Most Large Districts Won't Be Fully Re-Opening Any Time Soon
While smaller districts largely believed themselves capable of reopening when it was deemed safe, the same was not true for large districts with at least 25,000 students. Fifty-five percent reported they did not believe themselves capable of resuming normal operations, and it would be at least three months before they saw it happening.
(In other words, not until the Fall semester - at least.)
3. Lack of Bus Drivers Is a Huge Obstacle
When asked why they would be unable to reopen soon, a lack of bus drivers and\or lack of substitute drivers was one of the most common responses. Large districts seem to have been hit particularly hard by the shortage, which was only made worse given the fears and dangers surrounding bus driving during a major outbreak.
In an anonymous quote, one district even said that they are looking at cutting back bus operations so severely that parents would need to request busing.
In total, 78% of all respondents cited the driver shortage as an obstacle. Only 16% considered it a non-issue.
4. Many Districts Are Delaying Bus Purchases
Unsurprisingly, many districts are not going through with planned fleet upgrades in 2021 - although perhaps fewer than you might expect. Thirty-seven percent said they were delaying upgrades or bus purchases, while 47% said their upgrade plans won't be disrupted. The remainder had no upgrade plans in the first place.
That's surprisingly positive news and suggests that the move towards eco-friendly buses has not been too badly derailed by the coronavirus.
If you want to see the full results, click here to read the report (PDF). What responses do you find most surprising, or concerning? Let's talk about it in the comments.