School Bus Safety Legislation Considered by Congress
published on October 11, 2019 by Sonia Mastros
school bus safety, school bus safety legislation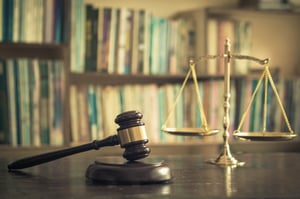 On May 17, 2018, a horrific collision occurred between a school bus and a dump truck on a New Jersey highway. It left two dead, including 10-year-old Miranda Vargas, as well as injuring everyone on the bus as well as the driver of the dump truck. Video footage showed the driver of the school bus had driven erratically, taking the bus across lanes at such an extreme angle that it was nearly perpendicular to the road. This is what caused the dump truck to hit it.
Afterward, it came out that the driver was, in fact, entirely unfit to be driving. His record showed numerous violations, as well as an incredible 14 license suspensions across his career. Yet he was able to successfully hide this record, becoming a bus driver, and ultimately causing the fatal accident.
Since then, Miranda Vargas' father Joevanny Vargas has been fighting to see stricter regulations on bus drivers with bad records. The result is a new bill, recently introduced into both the House and Senate, called Miranda's Law.
How Miranda's Law May Improve School Bus Safety
The bill, listed as S. 1787 in the Senate and H.R. 2793 in the House, is more formally called the "Miranda Vargas School Bus Driver Red Flag Act." The new regulations it proposes are simple on paper, but far-reaching in their potential effects.
The bill calls for the Department of Transportation to establish a nationwide system to monitor the driving records and licensing status of all commercial drivers in the country. Whenever they are convicted of a driving offense or their license status changes, their employers are to be notified within 24 hours. This would apply equally to school bus drivers and all other commercial drivers, such as truckers.
Once established, every state in the union would have two years to set up its own internal system for connecting to this notification network, and passing the information along to in-state employers.
The bills in their current form do still raise a few questions. The big one is cost. Both bills say very little about the costs involved, and who would be paying - although both versions of the bill suggest that the employers would be paying a per-driver fee. Also, neither bill says anything about enforcement or penalties. As written, it only mandates notification, with no requirement that the employer takes action.
Are National Laws the Solution to School Bus Safety?
These bills are quite new, having been introduced in only the past two months, so there's plenty of time for them to change.
In the meantime, do you think this is - generally speaking - a step in the right direction? Let's talk about it below.