Safer Bus Routes: Avoiding "Danger Zones" Takes A Two-Pronged Approach
published on September 06, 2022 by Sonia Mastros
bus routing software, bus route optimization, Student Safety, school transportation safety, school bus driver shortage, inefficient routes, outdated routes, inaccurate routes, route efficiency, state reporting, re-routing, bus shortages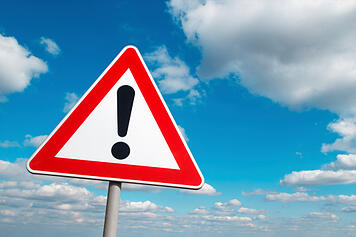 Scheduling safe school bus routes is a serious initiative for every school district. As a school administrator, transportation manager, or transportation contractor, your main goal is to get students to and from school safely, every day.
There are a number of potential threats to student safety on school bus routes, so it's important to identify the "danger zones" when planning your bus routes.
Creating safer school bus routes is the result of strategically scheduling stops that are mindful of two danger zones: criminal activity and where students load and unload the school bus.
Avoiding Criminal Activity Locations
The most common types of criminal activity your bus routes and stops must keep a safe distance from are high crime areas, reported drug zones, and any known sex offender locations. A good bus routing software system allows you to easily identify danger zones so you may create custom bus routes that avoid these areas. If it's impossible to avoid a threat zone, you may then decide to make individual house stops for students in that location in order to keep them out of harm's way.
Your bus routing software should automatically download daily updates of sex offenders located within your district from websites such as The Family Watchdog. With danger zones and routing information in one software program, you should receive alerts when adding a new stop within a user-defined proximity to a sex offender or known drug area. Alerts should also be provided when a new sex offender moves into an area where you currently have an active stop.
Considering Loading And Unloading Locations
One of the most dangerous parts of a school bus ride is when students enter and exit the bus. Up to 10 feet on all sides of a school bus is considered a danger zone where children are less likely to be seen by an oncoming driver.
To ensure student safety at pick-up and drop-off locations, bus routing software helps you plan school bus routes that eliminate stops on unsafe corners, high-traffic, public highways or other potentially hazardous roads.
Your school transportation management system should feature detailed maps that show you streets with lower traffic volume, sidewalks and unobstructed visibility so students are kept safe from pedestrian accidents and fatalities.
With total insight into the street-side characteristics of your bus routes, you're able to establish the proper protocol to ensure students are picked up and dropped off at the most secure locations. And, with the right bus routing software program, you're armed with the knowledge you need to ensure the highest level of school bus safety at every stop on your bus route.
Ready to learn more about creating safer school bus routes for your school district? Click here or call 484-941-0820 to speak with a BusBoss school bus routing expert.



What do you think? Are there other ways your school bus routing software should help you create safe routes for your students? Let us know in the comments below!