Practical Advice for Dealing with Bullies on the Bus
published on July 26, 2022 by Sonia Mastros
school bus routing software, school bus bullying, bully, bullying, bullies, school bus driver shortages, route efficiency, state reporting, bus shortages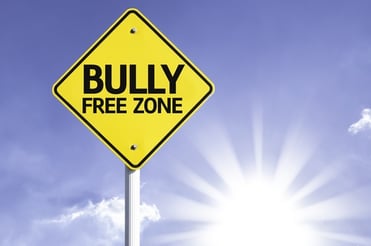 Bullying in the educational setting is a problem that has captured the attention of school districts across North America. Anytime the physical and emotional safety of a child is threatened, their ability to learn decreases. According to the U.S. Department of Education, nearly 10 percent of school bullying happens on buses. In order to keep bullying at bay in your district, it's vital to train bus drivers so that they are prepared to handle threats.
The Problem
The National Center for Education, Evaluation and Regional Assistance completed a study that indicates that 52.2 percent of America's 550,000 school bus drivers believe bullying to be a serious problem on their school buses. Unfortunately, two-thirds of bullying incidents remain unreported.
Experts generally recognize three broad forms of bullying. Physical bullying is intentional aggression that involves injury against a person or property. Verbal bullying includes teasing, name-calling, inappropriate sexual comments or threats of harm. Social bullying damages a student's reputation or relationships.
What Drivers Need to Know
All school bus drivers should be kept up to date on their district's rules and policies surrounding bullying. School bus rules should be posted and clearly communicated to all students. The National Association for Pupil Transportation has published free training materials that offer the following tips:
Easy-to-follow rules for entering, exiting and riding the bus should be in place.
Drivers should establish expectations for students' behavior and encourage students to inform them, by note if need be, if an incident takes place.
Behavior differs based on age and grade level, and drivers should be trained to recognize and respond to interactions based on the needs of the students that they transport.
Drivers should be encouraged to create a safe, supportive environment and to promptly report any incidents that take place on their bus.
Cameras and school bus tracking software can help transportation departments to quickly identify and respond to bullying incidents on buses.
For access to free training materials for teachers, drivers and school administrators, visit the Safe Supportive Learning website or stopbullying.gov.
To learn more about our easy-to-use school transportation software and how it can help your district keep its students safe, speak with one of the BusBoss transportation experts today.
What d o you think? Is your school district training its bus drivers to deal with bullying? If so, what positive impact has this had? Let us know in the comments below!