Orbit Gives Back! Route Optimization Grant to Be Awarded
published on April 13, 2015 by Nicole Martinez
bus routing software, route optimization, school bus routing software
Orbit Software's goal has always been to give back. Using BusBoss bus routing software for route optimization! Allowing districts to allocate these savings to other programs that budget cuts have eliminated.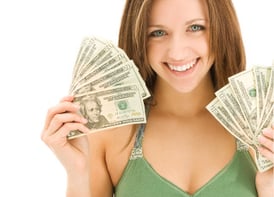 Whether it be to the communities around them through their Orbit Outreach committee or by providing their software program, BusBoss, to non profit organizations in US and Canada. This year Orbit decided that wasn't enough. On April 1st, 2015 they released a contest open to every school district in the United States. Their goal once again, to give back.
This contest is to give a deserving school district a grant for a public schools route optimization service. This service could potentially save the winning district thousands of dollars a year through optimizing their transportation, not to mention the cost of the optimization itself could be upwards of $30,000. All free to the winning district!
If you know of another district in your area that could benefit from this grant please forward this on. There is no purchase required and no obligation to purchase after the service has been completed.
Additional information and complete terms and conditions are available on our website or as a download. Any questions, please email optimizationcontest2015@orbitsoftware.net or call (484) 941-0820.
Please forward this to other districts that you feel would benefit from this free service.
The possibility for savings is endless, and all it will take is a couple minutes of your time to fill out the application!
Comments