National Safety Council Joins the Appeal for School Bus Seat Belts
published on April 07, 2017 by Sonia Mastros
school bus routing software, school bus safety, school bus seat belts, National Safety Council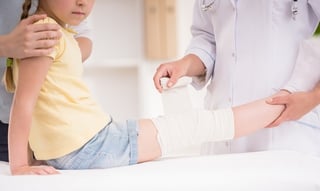 In 2015, the National Highway Traffic Safety Administration announced its endorsement of seat belts on school buses. The National Safety Council (NSC) now shares this view and has made its endorsement of seat belts on school buses public.
School Bus Safety
Each day, almost 25 million students across the country ride a school bus. Buses are designed to be safe, but seat belts on buses is a fairly new phenomenon. The NSC is calling for safety practices to be consistent in all vehicles, including school buses. The NSC is a nonprofit organization that works to prevent injuries and deaths in homes, communities, and on the road. Special needs students are of special concern to the advocacy group, who urges school districts to install lap and shoulder belts on all new buses.
School buses remain the safest mode of public transportation but seat belts, says the NSC, add an extra level of protection. Seat belts have been proven, they argue, to save lives, and when combined with other safety measures are keeping students safe. School bus seat belts have been a hotly debated topic in recent years and were not always recommended by safety groups. Compartmentalization on school buses has long been the favored technique for ensuring student safety during their ride. The endorsement may convince more school districts to install three-point seat belts on their buses.
Across the country, school districts are making changes to the way they view school bus safety. This not only means equipping their fleet with safety features like seat belts but including technology such as student tracking software in their budgets. Transportation innovations, like monitoring systems and specialized software, are virtually transforming the way that school transportation departments across the country manage their operations.
Keeping students safe is a top priority for any school transportation department. There are many ways that you can ensure that your students get to and from school in the safest way possible. To discover what tools may be available to your district to ensure the safety of your school bus riders, contact the team at BusBoss.
Does your school district's transportation department have seat belts installed on all buses? How do you think that the inclusion of seat belts on school buses has enhanced student safety? What other methods do you think keep school bus riders safe? We appreciate your feedback.