How To Fund The Implementation of Electric School Buses
published on May 16, 2023 by Sonia Mastros
route optimization, school bus routing software, School Bus Routing, School Buses,, student bus transportation, electric school buses, school bus driver shortages, school bus funding, inefficient routes, outdated routes, inaccurate routes, route efficiency, state reporting, re-routing, bus shortages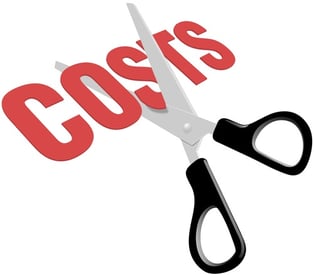 Every year, more pressure is put on school districts to move away from older gasoline/diesel school buses, and to deploy electric vehicles (EVs) instead. EVs have become entirely viable for bus fleets while bringing numerous advantages. EVs require less maintenance, are cheaper to run, and produce effectively no pollution.
Considering that studies have shown that air pollution can directly harm student test scores, on top of the other health risks, schools have more incentive than ever to go electric.
There's one major hurdle, however: Where is the school bus funding supposed to come from? When a single electric bus will cost $400K or more, upgrading a fleet is a truly daunting proposition.
Fortunately, more options are opening up that provide school bus funding for schools that want to go green. These are a few of your options.
Partnering With a Third-Party Bus Company
Possibly the easiest and smoothest way to transition to electric buses would be to partner with a third-party bus company that already has an electric fleet. This isn't yet an option in many areas, but bus companies are upgrading their fleets at a steady rate. It's worth investigating, especially if you don't think major upgrades are affordable.
Working Directly With Dealers
Companies who manufacture EV buses know that their products are expensive and hard for districts to afford. Most of the major manufacturers, such as Thomas Built and Blue Bird, will work with interested districts to help them find funding. At the least, contacting them to inquire should get you some new ideas for funding options.
State Benefits and Rebates
Some states, such as New York and California, are taking the lead in encouraging the adoption of electric vehicles. They offer rebates and reimbursement programs for school districts looking to upgrade. However, so far only a handful of states offer such programs, so if you're away from the coasts, you may have difficulty here.
Federal Funding
Various government agencies, such as the EPA, have begun offering grants and rebates for schools that upgrade. These programs typically require some pre-registration and have steep paperwork requirements to prove eligibility. Recent laws have made billions in funding available, but you'll need to do your homework and some leg work to secure funding.
Stacking Sources
For many districts, the solution isn't to find a single "angel" donor to cover the cost of the buses but to seek funding from a variety of sources. Most federal grants can stack, if you qualify for more than one, and can also be combined with state rebates.
In short, there's no single all-in-one source for school bus funding, but EV upgrades are entirely possible with some research and work.
Has your district found a good funding source for your upgrades?
LET US KNOW IN THE COMMENT BELOW!