FMCSA Proposal: Screening School Bus Drivers for Sleep Apnea
published on December 27, 2016 by Sonia Mastros
bus driver, school bus safety, bus driver training, sleep apnea screening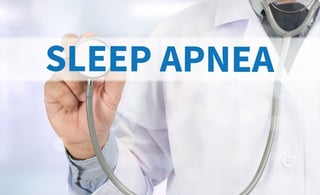 Sleep apnea is a serious health condition that affects millions of Americans. Those that suffer from obstructive sleep apnea (OSA) experience pauses in breathing throughout the night, which can lead to daytime sleepiness, lack of concentration, decreased memory, and a higher risk of accidents, along with additional health concerns like high blood pressure, heart disease, and stroke. This concern led the U.S. Department of Transportation (DOT) to consider the potential screening of commercial drivers for OSA.
Recommendations Made to the DOT
The National Transportation Safety Board made a series of recommendations to the DOT, including the screening and treatment of OSA for commercial drivers. Because school bus safety is important, and untreated sleep apnea so dangerous, this measure could end up saving lives. An estimated 22 million Americans could be dealing with undiagnosed sleep apnea.
The DOT is reaching out to the general public to request feedback regarding this issue. If they move forward with the proposed changes, commercial drivers — including bus drivers — who are detected to have respiratory issues, would be referred to medical examiners for further evaluation and treatment.
Keeping Students Safe is Priority One
Though school bus drivers are not currently required by federal law to obtain a sleep apnea screening in order to hold a commercial driving license, it is still important for transportation professionals to understand the dangers and put preventative measures in place to ensure school bus safety.
Bus drivers who are suffering from sleep apnea may notice that they have a low energy level. They may also experience insomnia, headaches, dry mouth, and attention problems. Though these symptoms are obvious safety concerns, not all drivers with sleep apnea are aware of the condition, so they are not aware that these side effects can be avoided.
School bus drivers should be aware of the signs of sleep apnea and be encouraged to seek treatment if they exhibit symptoms. Fortunately, sleep apnea is very treatable and with the proper medical intervention, sufferers experience immediate and positive results.
Utilizing transportation software can also help school districts to keep students safe on the road. Today's school bus tracking software allows administrators to keep a close eye on buses and immediately detect route deviations or unauthorized stops that would indicate that something may not be right.
To learn more about targeted technological tools designed to keep students safe on the roads, contact the team at BusBoss.
How do you feel about the potential screening of school bus drivers for obstructive sleep apnea? Has your school district implemented any special programs to make drivers aware of this serious health condition? We'd love to hear from you.