Expanding Internet Access of Minnesota School Buses
published on January 25, 2017 by Sonia Mastros
school bus management, school bus routing software, GPS Tracking, school bus broadband access, Minnesota School Buses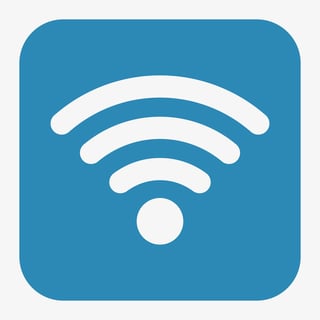 The Internet has literally changed the face of American education. Unfortunately, for some students in rural Minnesota it is nearly impossible to access the Web once they've walked out of the classroom doors. This has led educators and lawmakers to find new ways to bring the Internet to students who might otherwise miss out on valuable educational experiences.
Buses Make Internet Access a Reality in Rural Minnesota
Students in some rural Minnesota areas are now able to work on homework during their ride home on the bus. This is already having a positive impact on their ability to complete schoolwork. In many portions of Minnesota, public libraries and schools are some of the only areas that Wi-Fi can be accessed. School grants are now being utilized to offer Wi-Fi bus service to students.
Minnesota isn't the only state that is offering Wi-Fi on school buses. Districts across the country are touting the benefits of these mobile hot spots. For districts where many students have little or no Internet access, either due to location or cost, internet-enabled buses are helping students to improve grades. They're also helping transportation departments with school bus management by cutting down on the number of behavioral issues reported by drivers. In certain areas buses are even parked overnight, allowing nearby students to continually access the Internet using a special identification system.
School Transportation and Technology
In recent years there has been a boom in technology and this has expanded the capabilities of those responsible for school bus management. Sophisticated school bus routing software with GPS tracking of buses and the students who ride them have offered school district transportation departments the capability to keep their students safe in ways they once never could have imagined. As these innovations become a part of the mainstream, transportation departments will continue to find new ways to make their fleets more efficient.
For more information regarding school bus technology, contact the team of transportation specialists at BusBoss. We'd be glad to discuss ways that you can improve the performance of your school bus fleet.
Does your school district offer Wi-Fi on its school buses? How is technology changing the way that you transport students to and from school? We would love to hear from you.