Does Your Route Management Software Need an Upgrade?
published on July 02, 2016 by Sonia Mastros
bus routing, route planning, route software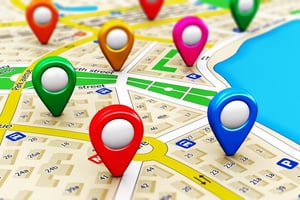 The school bus route management process has a reputation for being complex and difficult to manage. Fortunately, route optimization software has eased the burden for school districts across North America. Bus routing software allows districts to create hypothetical bus routes to increase the efficiency of student transportation.
As with any technology, route management software is quickly evolving. It can be difficult to gauge exactly when your school district should update its transportation tools. Here are some factors to consider when deciding if it's time for an upgrade.
Are you still developing routes manually?
School districts are discovering that the process of manually developing bus routes is not only expensive and time consuming, but also leads to routes that are outdated before they are published. If your routing software program does not allow you to quickly compare multiple routes based on your criteria, it is time for an upgrade.
Are you missing out on Government funds?
Government funding is often a vital component of a transportation department's budget. In order to get every available dollar, you must provide comprehensive and accurate reports. Your route optimization software should include robust options for required state report creation. If not, you might need to upgrade.
Does your route management software integrate well with other programs?
As technology advances, more and more systems that save money and increase student safety are coming onto the market. From budgeting tools to GPS software, your transportation tools should work seamlessly with your route management software. Transportation software should include the right add-ons and be compatible with any special programs your school district provides.
Route management software can truly be a game-changer for school transportation departments. In order to get the most out of your system, it must include up-to-date technology that factors in the unique needs of your school district. Updating your software can lead to enormous cost savings, as well as saved time and hassle.
To learn more about the technological solutions available through BusBoss, call us at 866-740-8994 or click to chat below. One of our transportation specialists would be glad to discuss your needs and options with you.
Has your school district recently updated its route management software? How did you know that it was time for an upgrade? Please leave us your comments.