Different Types Of Businesses That Could Benefit From Routing Software
published on August 16, 2022 by Sonia Mastros
bus route optimization, route software, school bus routing software, routing software, inefficient routes, outdated routes, inaccurate routes, route efficiency, state reporting, re-routing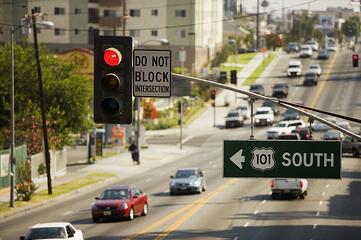 We've come a long way with transportation systems in the last few decades. Virtually anyone reading this likely remembers the days before GPS systems and computer-based mapping. After all, the standard GPS systems only officially went online in 1994! (It seems like longer, doesn't it?)
Effective computer-mapping systems are even younger. Those were born almost entirely on the Internet, with websites like Yahoo and MapQuest creating software that could analyze routes between points on a map and find the most effective routes. Early adopters were quick to discover flaws in the system the hard way, but the route software improved.
The occasional mishap aside, computer-based mapping is here and it's extremely viable. Route software can quickly and efficiently calculate driving routes for a single car, or for an entire fleet of vehicles.
Who can use route software? Honestly, if you have vehicles, routing software can help you!
How Route Software Helps Different Industries
Schools

: No industry probably has more use for route software than school districts. With dozens of buses to run every day, all carrying the most precious cargo of all, having well-planned routes is an absolute necessity. School bus routing software allows school districts nationwide to vastly reduce the amount of time and effort they spend on their maps, while still producing better maps than they could get with months of planning routes by hand.



Haulage

: Once upon a time, truckers and lorry drivers were mostly trusted to get from Point A to Point B by themselves, based on their own maps or driving knowledge. However, as the need to become more efficient has spread, more and more commercial transportation companies find themselves routing their loads themselves. Commercial vehicle routing software is as effective in calculating point-to-point travel across the country as it is across town; it just takes slightly longer to do the math. Plenty of truck drivers across the world now get around thanks to maps which are planned in central locations for the sake of delivering maximum haulage efficiency.



Taxis

: Depending on the area, route software can help taxi cab companies in two different ways. If you're in an area where people call a phone for a cab, routing software allows them to figure out ahead of time the fastest way to pick up the customer and get them to their destination. In cities where taxis freely roam, these same systems can be used to create optimized routes for the taxis to follow that maximize their exposure to people in need of transport.



Local Food Delivery

: Whether it's Meals-On-Wheels or the Schwann's Van, map routing software helps these vehicles get around town too! Any service like this (which can also include mobile lending library vans and similar initiative) which serves a lot of clients in a small area can use route software packages to optimize their routes just as easily as long-haul companies.



Disabled Adults/Senior Citizens

: Many senior citizens live alone but they need to get to various medical appointments throughout the week. Many facilities now are offering door to door service to ensure they are taken care of. What better way to minimize the number of vehicles and maximize their patient's success then to efficiently manage these routes.
No matter the industry, the reasons to use this software are the same. Better routing means lower fuel costs, less wear and tear on vehicles, and less time on the road in general. All these add up to money saved. When you consider the time and effort it takes to plan a complex route or a set of routes by hand, the money saved is even greater. These systems can do in an afternoon what used to take a month to plan manually.
If you're interested in improving your vehicle fleet with computer-assisted routing software, contact us with your questions and we'll help in any way we can!
What do you think? Are there any other industries that could benefit from routing software? Let us know in the comments below!