California Bill to Mandate the Use of Child Check Technology
published on October 20, 2016 by Sonia Mastros
school bus safety, child check technology, California student bus transportation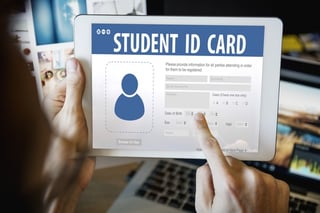 Introduced by California State Senator Tony Mendoza, the Paul Lee School Bus Safety Law was developed after the death of a 19-year-old special needs student who was left on a school bus during a dangerously hot day. This new school bus safety law, scheduled to go into effect prior to the 2018-2019 school year, will require child reminder systems to be installed on all California school buses.
New Safety Requirements in California
In addition to the installation of alarm systems, drivers will also receive special safety training tied in to the annual renewal of their school bus driver safety certificate. School bus drivers or contractors who knowingly transport a student without a child reminder system in place will receive a penalty. Most of these systems emit a loud sound when the engine is turned off. Drivers must walk to the back of the school bus to turn off the alarm, and will have the opportunity to spot any students remaining on the bus.
The California Highway Patrol will provide the rules for the implementation of this new law, along with the list of approved systems and technicians who are qualified to install them. School districts will have a three-month period to comply with these requirements after the rules are published.
Keeping Students Safe
Incidents involving the deaths of young people in hot vehicles have made tragic headlines across the country. Unfortunately, school district transportation departments have not been immune to these sorts of errors. This is why many school districts are utilizing specialized school bus child check technology to improve their ability to track and monitor students. Some districts now have systems in place that allow students to swipe an ID card when entering and exiting a school bus. This allows transportation departments to provide accurate information to concerned parents and respond quickly to emergency situations, as they arise.
To learn more about student tracking technology, along with targeted school bus software that is helping school transportation departments to keep their students safe, contact the team of transportation specialists at BusBoss. There are multiple solutions that can easily be customized to fit your needs and your budget.
Does your transportation department rely on child reminder systems to keep students safe? Which programs are having the greatest impact on student safety in your district? We appreciate your comments and feedback.