When Does Ensuring Child Stability Require Bus Routing?
published on September 16, 2022 by Sonia Mastros
bus route optimization, school transportation costs, Student Safety, school bus routing software, school bus driver shortage, inefficient routes, outdated routes, inaccurate routes, route efficiency, state reporting, re-routing, bus shortages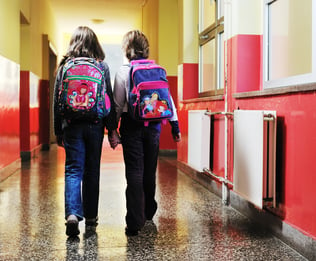 We are currently living in the era of speed and mobility. While this can have numerous economical advantages, things are not always positive when it comes to children's education. For the little ones, stability is very important and the lack of it can seriously impact their psychological and intellectual development. This is why, when the shift in your family's residence allows it, parents should do their best to let kids attend the same school, even if it requires the use of public or private transportation. However, the choice of the preferred means of transport is not so easy. Here are some aspects to consider:
School Transportation Costs
According to the National Center for Education Statistics of the U.S. Department of Education, the number of students transported to school at public expense has drastically increased since the 30s (the earliest available data) and this imposed a rise in school transportation costs from $823,866 (adjusted to account for inflation) in 1929-1930 to $27,172,860 in 2017-2018 (the latest statistics available). Although an estimation of the private transportation expenses involved by driving kids to school is difficult to make, the figures published by the American School Bus Council speak about an average extra cost of $500 per student.
Environmental Issues
School transportation costs are not always measured in the amount of dollars involved by fuel and car usage. When speaking about the harm done to the environment, statistics usually compare personal cars to buses, almost always arguing in favor of the latter. Although it is true that school busing is less polluting than parents' driving, there are always more environmentally friendly means of transport such as bike, skate boards and walking.
Safety Aspects
Statistics show that school busing, cycling, skate boarding and walking are much safer than commuting in private cars. Moreover, the latter ones also bring along the advantage of forcing kids to physically exercise, which is not a bad thing for a generation hooked on computers and gaming consoles. The use of school transport also reduces the traffic and inconveniences at school premises caused by private vehicles.
Therefore, when choosing the means of transport that would enable your children to continue attending the same school, studying under the same teachers and playing with the same friends, don't take into consideration solely the financial school transportation costs. Bear in mind that there are also other aspects involved, such as your kids' safety, their health and the environment we all live in.
What do you think? Are there other things to consider when deciding whether or not your child should use the school bus? Let us know in the comments below!