Special Medical Condition Reports And School Bus Safety
published on March 07, 2023 by George Mastros
Transportation Management Software, bus route optimization, Student Safety, school bus driver shortages, inefficient routes, outdated routes, inaccurate routes, route efficiency, state reporting, re-routing, bus shortages

Nobody likes to think about accidents or medical emergencies, especially when you're also thinking about school buses and students. Accidents do happen. Medical emergencies do happen. It's important that we prepare for them. One important thing you can do is to make sure you have details of each student's special medical conditions on the school bus.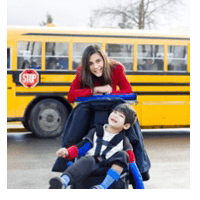 Not all students will have special medical conditions, but for those students that do, you should have the information available to the school bus driver, EMT's and paramedics that may be dispatched during an emergency situation.
Using a high quality school bus routing application like BusBoss will certainly help to make this information available to your drivers. During an emergency situation, the driver can provide this information to emergency personnel so that appropriate treatment can be given to the students. Often times this information is available in your student information system, which is a convenient place to keep it for everyone except the bus driver. BusBoss allows special medical conditions to be imported in to the BusBoss database. This information will then print on various reports which can be given to the driver for storage on the school bus.
Prior to giving your bus drivers reports that include special medical conditions, you should check your school district's policy.
To learn more about this feature and many others, please download the BusBoss product guide.
Leave Us A Comment Below!!