Are You Getting The Most Out Of Your Route Optimization Software?
published on January 20, 2023 by Sonia Mastros
bus routing software, bus routing, route optimization, route planning, bus route optimization, route optimization software, school bus routing software, school bus driver shortages, inefficient routes, outdated routes, inaccurate routes, route efficiency, state reporting, re-routing, bus shortages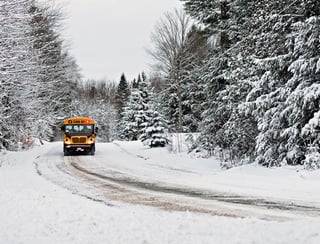 If you're in the business of planning a school's bus schedule, we don't have to tell you how

demanding the job is. Hundreds or thousands of children rely on you to get to and from school safely, and if any of them are even a few minutes late, you'll be hearing about it from panicked parents.
With the latest in route optimization software, such as BusBoss, you can wring more efficiency and cost-savings out of your bus scheduling, while also helping ensure the children in your care always get where they need to be.
So, here are some tips for how to get the best use from top routing software packages!
Save Money and Lives With Modern Route Optimization Software:
• Keeping your map current. For far too long, route planners were locked into getting maps from payment-gated services, forcing them to keep paying or fall behind. Current software packages allow you to update your own maps, at will, while keeping a log of changes for future audits.
• Robust boundary analysis. Is your district looking at redistricting? Modern route optimization software has almost unlimited potential to create hypothetical maps based on virtually any redistricting scenario, based on multiple combinations of socio-economic factors. You can be on top of the redistricting process, rather than having to react to changes others make.
• Use different routes on different days. Does your district use AB/block scheduling or another staggered schedule plan? You may be able to save money by running different routes on different days, optimized for each day's individual student load. Flexible software makes it easy to try out new ideas.
• Assign students based on walk distances. The system can create maps of bus stops based on your own needs for walk distances. Set any maximum walk length, and the system can quickly update its routes to meet your needs. Be more responsive in the face of parental suggestions!
• Unified mapping for multiple districts. Does your transportation services company service more than one school in the same area? You don't have to start over from scratch. Multiple routes can be maintained in the same location for as many clients as you service.
• Put your data online. It's simple to host or export data from a robust routing suite like BusBoss and integrate it into your school's website. Bus schedules, pick up points, and even school calendars can be easily produced on demand from the data you already have available. Every question you can answer on the website is potentially another phone call that a harried administrator doesn't have to tackle.
• Integrate RFID tracking. While privacy concerns become larger here, school bus routing systems can now utilize per-student RFID tracking, so you can literally ensure every individual student gets on and off the bus at the proper points. If you're tracking both the bus and the students, losing either becomes extremely difficult.
• SaaS Options. Does your district want the convenience of modern GPS route optimization without the responsibility of paying for or maintaining the necessary software and hardware? Using Software-as-a-Service options means these can be taken out of your hands and given to experts who understand these systems intimately.
• Threat zones. No one likes talking about threats to children, but they do exist. Potential threats such as registered sex offenders, violent gangs, or drug dealers can be marked on the map and taken into consideration when planning routes. This gives you an easy answer when a parent asks what you're doing to keep their children safe.
Modern route optimization software gives you more freedom and flexibility in your route planning than ever before. Get your students to school safely, efficiently, on time, and save money by optimizing your costs in the process! It's a win-win decision for everyone involved.
Let us know how we can help you in the comments below!!