8 Facts About the EPA's School Bus Rebate Program
published on December 05, 2017 by Sonia Mastros
school bus maintenance, School Bus Rebate Program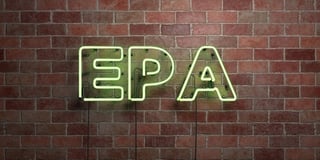 The EPA receives a grant of approximately $7,000,000 which will be used in a school bus rebate program, encouraging districts to upgrade older diesel buses. These buses contribute huge amounts of CO2 and NOX to the atmosphere, so it's in everyone's interests to get them off the road or to replace their engines with newer models.

If your district is considering bus upgrades, but don't quite have the money, this could be a major opportunity. The submission period for 2017 has passed, but it's time to act if you want to have a chance of getting some of those rebate funds for the 2018-2019 school year.

Eight Things You Should Know About the EPA Diesel School Bus Rebate Program (according to the 2017 requirements)

1. Who is eligible?

This program is specifically aimed at regional, state, and local publicly funded schools. Private schools are not eligible, except in the case of Native American or other recognized native tribal\village schools.

2. What upgrades are covered?

There were two eligible upgrades (subject to change in 2018):
Replacing buses powered by diesel engines made by or before 2006 with models using engines from 2017 or later, or
Retrofits of buses powered by 1994-2006 diesel engines with an EPA-verified Diesel Oxidation Catalyst unit, along with optional Closed Crankcase Ventilation and\or Fuel Operated Heater.
3. Can this rebate be applied towards new buses as part of a fleet expansion?
No, the rebate is not for fleet expansion. It only covers replacements or retrofits for existing buses.
4. Does our district need to have already purchased the upgrade?
No, the upgrade would need to be purchased after the district receives notification of eligibility for the rebate. This is scheduled to occur in January 2019, with the deadline for purchases in April 2019.
5. How will the rebate winners be selected?
Assuming there are more applicants than available funds, the winning districts will be selected by lottery in January 2098.
6. How long will it take to receive the rebate after it's awarded?
This is contingent on when the school district submits verified paperwork of the purchase and delivery of their upgraded buses and\or engines. The payment should be received within approximately one month of that happening. The deadline for submitting the paperwork will be in September 2018.
7. How much are the rebates?
This will vary somewhat depending on the planned purchases. The amounts will be around $15,000-$20,000 in the case of new bus purchases, and up to $6,000 for engine retrofits.
8. What is the deadline to apply for the rebates?
The application period for 2018 ended on November 14, 2017. Interested districts should visit the EPA's website directly to obtain the forms needed for this school bus rebate program for next year's submission.
Can't afford new buses, check out our blog on School Bus Maintenance: An Analysis of Costs and ways to save the district money or contact BusBoss to speak with a transportation management expert.
This could be a great opportunity for school districts across America! Is your district planning to participate? Tell us below!