5 Questions To Ask When Choosing A Transportation Management System
published on January 20, 2015 by Sonia Mastros
transportation management services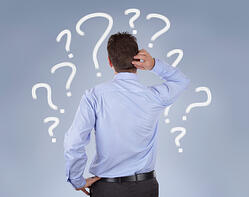 Finding the right transportation management system for school bus routing comes down to doing your due diligence by asking the most important questions of any provider. You need to partner with the right provider to achieve bus routing efficiency and cost savings.
Ask your potential software providers the following five questions to ensure you adopt school bus transportation management software that benefits your bottom line:
Does the transportation management software integrate with your student database?

Student and bus routing data is constantly changing and you need software that supports real-time data. Some providers of transportation management software claim that their system handles integration. However, "integration" doesn't simply refer to the exporting of an Excel spreadsheet.

You need transportation management software with custom student integration tools that automatically import data any time there is an adjustment to student or routing information. This eliminates the need for a manual import, ensuring your student and bus routing data is always up-to-date and accurate.

When choosing a transportation management software system, check for an ISV (independent software vendor) certification. ISV certification proves the transportation management software passed rigorous testing based on specific industry standards.


Is the total cost of ownership for the transportation management system based on a fair pricing structure?

You need to be wary of transportation software solutions providers that post prices online or in brochures. Flat fees suggest the provider isn't taking into consideration all the needs of your district. Especially for smaller school districts, you need an affordable solution based on fair pricing.

Look for a transportation management software provider who bases your system's costs on the size of your school district, how many buses you have and how many students you transport. The total cost of ownership for the software system should reflect how many services you are buying upfront.

Also, keep an eye out for software providers charging licensing fees per workstation. Your transportation management system should allow for unlimited workstations if you're to gain the bottom-line benefits of the software.


Does the transportation management system include training?

The transportation management software you select should include a comprehensive training program that helps you learn how to effectively use the system's features and functions. With a variety of training programs at your disposal, you're able to truly optimize your school bus transportation and extract the most benefits from your investment.

Make sure your transportation management software comes pre-loaded with your school district's data. Working with your own unique data makes it easier to learn the system. With pre-loaded data, you receive the added benefit of not having to actually upload the real data yourself. Once training is complete, all you need to do is maintain the system.

While your customer support contract should include system updates, your provider should also offer free workshops for training on the new supplemental features and functionalities.


Does the transportation management system have updated, integrated maps?

Integrated maps that exist within the transportation management software provide a few benefits. Because the actual map data is in the program, users don't have to wait to make important changes, such as the addition of roadblocks, one-way roads or new roads.

Integration into the routing software provides an option to manually modify the map.

This is an important distinction between other transportation management software programs that rely on Google Maps or another non-editable map. With map integration built into the software, you don't have to wait for vendor assistance to maintain your maps.


What security features are included with the transportation management software system?

When choosing transportation software solutions for your school district, security features based on user access are critical. Carefully assigning user permissions (full access, limited access, no access, read-only access) gives you control over quality assurance measures to maintain completely accurate data.

For example, bus drivers may only have read-only access for reports, while transportation secretaries may be granted limited access to add students but not handle any actual routing. Also, mobile app security features should allow for parents to have read-only access to certain information. Limited parental access results in a reduced number of calls to your office.

Security features for user access are also beneficial for auditing. With user-access, your transportation management system allows you to track down who changed data information, what exactly that person changed and when. This level of security with user access holds those people using the software accountable and ensures you can determine change history.
Once you've addressed questions about security, pricing options, training programs and database integration, you're set up to make a successful decision. These five transportation management system features are the differentiators between mediocre software and great software capable of improving your school district's bottom line.
Ready to ask these essential questions to find the right transportation software system for your school district? Click here or call 484-941-0820 to speak with a BusBoss bus routing data management expert.