5 Benefits of GIS Routing for Student Bus Transportation
published on September 23, 2016 by Sonia Mastros
student bus transportation, GIS technology, GIS routing systems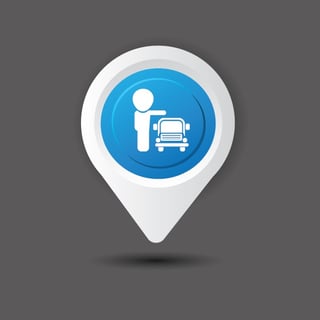 Student bus transportation technology has advanced tremendously over the past several years. Today, transportation professionals are relying on Geographic Information System (GIS) technology to increase efficiency and manage their programs with ease. Here are 5 of the benefits of GIS routing for student bus transportation.
1. Your Students Stay Safe
Student safety is the number one consideration for any school district transportation department. Because GIS routing systems offer real-time information about security threats, you can plan your routes to avoid registered sex offenders, drug areas and liquor stores. A threat database can be easily integrated with your routing software so that you are alerted to any new dangers.
2. No More Manual Routing
Pins and string on paper maps are no longer necessary for route planning; neither are cumbersome spreadsheets. GIS routing programs allow you to reduce planning time from weeks to minutes, which frees up time for transportation department staff.
3. Paperwork Is a Breeze
When paperwork, like incident reports, are integrated into your transportation software, you can easily record details. Because these reports can be accessed so quickly, the likelihood of error is reduced.
4. Communication Improves
Effective communication between transportation department staff, district administrators, teachers and parents is vital to a well-run transportation department. Keeping track of all students, ensuring that they get on the right bus and make it to their destination safely are important responsibilities for transportation departments, and updating concerned parties about any changes can prevent miscommunications. Routing map data can be stored together with student tracking software so that this information is shared across your network. This means that parents and teachers can easily keep track of students and receive ETAs.
5. Special Needs Transportation Becomes More Efficient
Using bus routing systems to streamline your student bus transportation will also help you more efficiently transport students with special needs. Allotted load times for accommodations such as wheelchairs can be built into the planning process.
To learn more about GIS routing systems and technology that can help your district manage its student bus transportation program more efficiently, improve communication and save you money, contact the transportation specialists at BusBoss.
Are you utilizing a GIS routing system for your transportation department? What benefits have you discovered as a result? We'd love to hear more about your experiences with school bus routing technology.