4 Myths About School Bus Tracking
published on October 20, 2017 by Sonia Mastros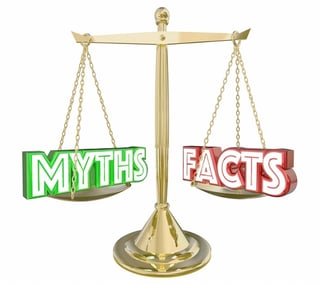 School bus tracking systems that utilize GPS technology have been around for a while, but there is still some controversy surrounding their use. Though the same types of systems are commonplace in privately owned cars, taxis, and public transportation vehicles, there are still some misconceptions about school bus tracking. Here we will discuss four well-known myths.

1. School bus tracking violates student privacy.

Student safety is the number one reason cited for the installation of bus tracking systems. These systems do have the capability of tracking buses and student locations via an RFID system, however, students are not being tracked 24/7. Location is determined from a unique student identification number, known to parents and schools. Student IDs do not contain personal information about the student. In fact, limiting the amount of information transmitted through tracking systems is considered a best practice.

2. GPS systems are difficult to install and use.

GPS technology has evolved over the years and is now compact and fairly easy to install. Many bus drivers and transportation department officials are already familiar with the technology. Both software and hardware providers typically provide comprehensive training and support programs.

3. The technology is too new to be of any use.

There have been great strides in the way that tracking systems operate, but the technology itself is not new. School bus tracking programs are being used with great success by districts around the world.

4. Our school district could never afford a bus tracking program.

In many cases, the cost benefits of tracking programs end up outweighing the cost of installation. Valuable data captured by tracking programs can be used to prevent unauthorized overtime, route deviations, and build reports that are used for funding purposes. Many insurance carriers also offer discounts based on the installation of such programs.

If you have any questions regarding school bus tracking systems, we'd be glad to discuss them with you. BusBoss even offers a free consultation, which will help you to determine if new or updated transportation software could help your district meet its safety and budgetary goals. Contact us today to learn more.
Does your school district utilize bus tracking? How has it improved the way you manage your fleet? What were your top concerns when implementing the technology? We appreciate your feedback.