3 Ways Technology Has Changed the Student Transportation Game
published on April 08, 2016 by Sonia Mastros
Student Safety, student tracking systems, Student Transportation, rfid technology, gps tracking technology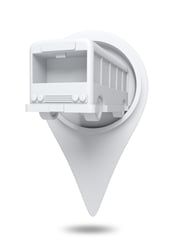 There is no denying that technology advances are affecting the way we work and live our lives. This is especially true when it comes to student transportation.
Advances to the transportation industry in general are mind-boggling. Many cars and buses now come equipped with WiFi, satellite radio and a host of integrations. One study even suggests that there will be 10 million self-driving cars on the road by 2020!
Much of the technology that has made its way into cars is now being adapted for use on school buses. Districts across North America are installing technology that is changing the face of school bus transportation. Here are three ways that technology has changed the student transportation game.
1. It's easier than ever to track students.
Parents worry about their children, and rightfully so. Student tracking technology now allows districts to track students using ID cards when they enter and exit a bus. When paired with GPS tracking technology and student RFID technology, district personnel and parents can now monitor the location of students in real-time.
Installation of security cameras and providing integrations with smart phone applications are also ways that school districts are keeping children safe and providing a sense of security to parents. These tools not only ease minds, they also provide valuable data for school districts which allows them to produce accurate ridership reports and ensure the accuracy of incident reports.
2. School districts are managing their transportation departments more effectively.
The same technology that allows parents to track their children also helps school districts to efficiently manage employees. New software allows transportation officials to monitor routes and detect unauthorized stops or deviations that could be impacting fuel and staffing costs.
3. School transportation planning has changed forever.
Planning school transportation routes used to be a laborious and frustrating process. Fortunately, advances in technology have led to the development of software that lets transportation departments optimize their school bus routes with ease. By automating the route planning process, districts can create routes that save time and fuel and account for road hazards that could put students at risk.
If you'd like to learn more about school bus routing technology, and how it can be used to enhance your district's school bus fleet, contact the team of transportation experts at BusBoss. We'd be glad to schedule a demonstration and introduce you to tools that will transform the way your transportation department operates.
How has technology changed the way your district transports students? Please share your comments with us.