How School Districts Can Ensure Critical Student Information Is Easily Accessible
published on April 04, 2014 by Sonia Mastros
route optimization, powerschool integration, Pearson PowerSchool
If your school district isn't doing everything possible to put student information where it's easily-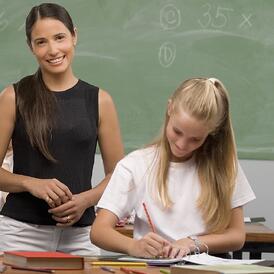 accessible to those who need it, you're just creating a lot of problems for yourselves.
Today, we're living in a world of on-demand information. There's virtually no piece of data that a parent or student can't look up online within moments, from sports scores to stock performance. It's becoming increasingly expected that a person can look up whatever information they need, for themselves, over the Internet.
Besides the obvious convenience, this can be a gigantic time-saver when applied to school districts. Every time a parent or student can access information for themselves, that ultimately prevents a staff member from having to look it up for them. Over the course of a school year, those minutes saved can add up to huge cost savings and increased productivity.
To achieve this sort of accessibility, a school needs to implement a district-wide Student Information System (SIS). When properly deployed, it can immediately make life easier for everyone: yourself, your staff, your parents, and your students.
Putting Information Online Saves Your District Time And Money
1 – A Centralized Database
A single database is at the heart of every student information system, and it powers the entire system. So moving your records into a central database is ultimately step one.
This, by itself, will ultimately help streamline your operations. A single database means everyone has access to the same information, and any changes made to that database instantly propagate throughout the system. If a parent needs to update their home address, for example, it only has to be done once.
If you're using several different databases, migrating the data can be tricky. You may want to investigate hiring a secure and professional data migration service to handle this first step.
2 – A Self-Service Portal
The second step is tying that data to a web-based software platform that allows secure access to permitted individuals. While there are a number of solutions for this, we recommend Pearson PowerSchool. BusBoss is 100% compatible with it, and the two combined make for an extremely effective SIS.
The Pearson PowerSchool Portal allows for total self-service. Students can check their grades or attendance, and parents can even update their information directly without the need to call in at all. If their phone number needs updating, they can simply change it. That's it.
Likewise, teachers and administrators also get appropriate access, creating more productivity benefits: Your teachers could, for example, update student grades at home, rather than having to wait until they arrive at school the next day.
3 – Mobile Apps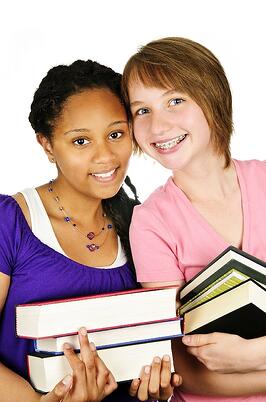 Another reason Pearson PowerSchool makes sense as the basis for your SIS is that they already offer iOS and Android Apps for accessing these online databases.
Apps make it even easier for parents and students to keep tabs on important information, since they can literally do it with a couple taps on their cell phone. Even web pages may offer technical challenges to the computer illiterate, so a functional mobile app further extends the benefits of a database-driven SIS while adding virtually nothing to the ongoing costs.
Creating a system like this makes it possible for anyone in your district to do virtually any data-base task they have security permissions for, from anywhere and at any time. This way of doing business is common in industry, and now it's becoming common in school districts as well.
4 – Automated Messaging
Finally, a centralized SIS opens up new possibilities for communications in the other direction. It's simple to set up some scripted flags that send out automated texts/emails/calls to parents when certain criteria are met. For example, sending out notifications of disciplinary problems, or truancy.
These messages can, in turn, direct the parents to look up more information themselves, through the web portal or app.
So, a district\parent interaction that could potentially involve two or more separate phone calls, taking up everyone's time, can be streamlined into a series of quick and easy electronic actions. The end result, again, is your staff having more time to focus on the important day-to-day management tasks at hand.
A Unified Student Information System Saves Time And Money
There are numerous ways a robust, database-driven SIS can ultimately speed up your operations and prevent waste. The improvements it brings to parental communications is really just the tip of the iceberg.
A good SIS can ultimately help both efficiency and accuracy in every area of a school district, from grading to bus routing. In terms of overall return-on-investment, a central database solution may be one of the best purchases your district can make.
If you think it's time for a change, why don't you investigate our live web demo, to see how BusBoss and PowerSchool integration works for yourself?