5 Ways School District Transportation Can Accommodate Special Need Students
published on March 28, 2014 by Sonia Mastros
bus routing software, transportation routing software, school bus routing software
When it comes to organizing and setting up a transportation system in a school district, nothing is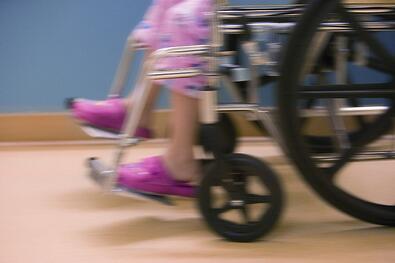 easy. However, things can get downright complicated when dealing with special-needs students who, for whatever reason, cannot be dealt with in the same way as most students.
A school is ultimately responsible for the safe transportation of all their students, and if a student requires special accommodations, that's generally the school's responsibility as well.
So today, let's look strategies schools deploy when working with special-needs students, to ensure every student gets the transportation they require.
Five Strategies For Accommodating Special Transportation Needs
I. Synchronized Databases
"Special needs" can have a wide range of meanings when it comes to a school district's transportation systems. For example, a student of divorced parents with shared custody could be a "special needs" situation, if that student has to ride different buses depending on which parent has custody on a given day.
A synchronized database, tracking the transportation needs of all your students, is the best way to address these special cases. When there's a computer system that can simultaneously track the transportation needs of every student, even assigning them to different buses on different days, it becomes far less likely a mistake will happen.
When this database is also linked to an in-bus GPS system, it's virtually impossible for a trained driver to be unaware of his duties for the day, even if his passenger manifest changes daily.
II. Specialized Routing
A specialized routing with GIS mapping software package can help a lot when dealing with special-needs transportation. If you have several special-need students, giving them their own bus and bus route is often a good way of minimizing the disruption to your other busing operations.
Bus routing software can build these sorts of custom/special routes as easily as any other, even if they have to follow their own "rules." Special needs bus stops, for example, should be closer to those students' homes than is generally needed for regular students.
Handing off this work to a computer makes a lot of sense, because this is exactly the sort of optimization problem that computers can handle far more easily than people.
III. Special-Needs Buses
Depending on the students in your district, it may ultimately be necessary to buy/rent buses with special equipment for accommodation. An average school bus, intended for everyday students, often lacks the special resources that a special-needs student might require. As a few examples:
Powered wheelchair lifts

Straps/seatbelts for safe restraint

Air conditioning for those with respiratory problems

Bigger or smaller seats than standard

Video cameras or other monitoring equipment
No district likes having to purchase new buses, but depending on the situation, there may not be much choice. A child with sufficiently bad asthma, for example, could be endangered simply by being on a bus with poor ventilation - especially if they misplaced their inhaler.
IV. RFID Tracking
The use of RFID-enabled student tracking systems, such as through Smart ID Cards, is somewhat controversial. However, when dealing with special-needs students, they can potentially be a lifesaver.
If you have a student who is documented as truly being unable to control their actions, or without the reasoning skills necessary for basic activities, RFID can be one of your best tools to keep tabs on these students.
After all, an everyday student who goes truant is likely not in much actual danger. A special needs student may be unable to safely cross streets, or know how to interact with strangers. Keeping tabs on them via RFID can prevent a lot of dangerous situations that could otherwise be avoided.
Increases in state funding can also be expected when ensuring accurate student ridership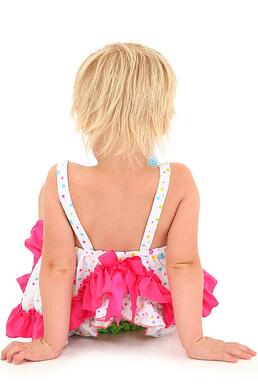 reporting.
V. Parental Communication
Finally, when dealing with the transportation of special-needs students, there should be extra attention paid to parental communications. For obvious reasons, parents of special-needs students are likely to also need a bit of extra care and handling.
This is another area where a unified software/database solution can aid your district. You'll have more information at your disposal - such as GPS locations for every bus on its route - as well as more options for sending out communications when necessary.
Sometimes, these communications can even be automated, such as sending out a notification if a bus experiences delays in its route.
Keeping the parents in the loop this way will cut down the number of calls to your office, and the amount of time spent talking, as opposed to managing your transportation processes alot more efficiently.
Protecting Your Precious Cargo
Every day, thousands of school buses roll out carrying cargo that's far more precious than diamonds. As an administrator, you're responsible for the protection of them all. Proper policies, backed up by robust software solutions, help ensure each and every one of your students reach their destination safely.
And for more tips, please don't hesitate to check out any of our other blogs or contact us with any questions you might have!