10 Benefits Of Integrating Student Info Systems With Bus Routing Software
published on March 25, 2014 by Sonia Mastros
school bus management, routing and scheduling software, school bus routing software
Does your school district need an all-in-one software solution for keeping up with your students?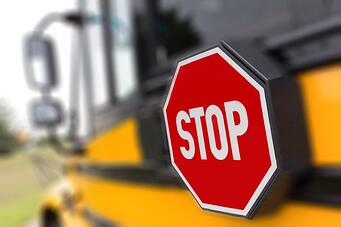 After all, one of the biggest issues when schools look at updating their computer systems is the problem of systems integration. Ultimately, , since otherwise there's a continual problem with ensuring the data moves freely as it's needed.
Well, we're happy to announce that there's now a new option! Orbit Software's BusBoss, the most powerful bus scheduling software on the market, can now be integrated with Pearson PowerSchool, the most popular Student Information System (SIS) on the market!
Ten Reasons To Integrate Your Bus And Student Information Systems
1 – Instant Data Propagation
Mismatched or out-of-date databases will be a thing of the past, with a single integrated software solution. Changes made anywhere in the system will instantly be reflected everywhere else. This is even true for the parent's portal, within PowerSchool. If a parent updates their address over the Internet, it will still instantly appear for you without any more work.
2 - Rapid Bus Route Revision
Last-minute transfers can render a bus route out-of-date, even the day before classes begin. However, an integrated bus and SIS database can handle quick revisions with ease, even if it's only a few minutes before the bus departs. If you have a GPS unit in your bus, this combined database can also transmit the revisions directly to the onboard system, ensuring your drivers are always fully-informed.
3 - Simple Route Planning For Special Cases
Occasionally, students' busing needs will require special attention, such as children of divorcees who need to be dropped off at different homes on different days of the week. This is another situation that integrated systems can handle with aplomb, while still keeping your drivers fully informed about their passengers and drop offs from day to day.
4 - Verify Every Boarding And Departure
When your buses and SIS share the same information, it means buses can log and track every rider as they embark and disembark. Since the software also knows who's expected at each bus stop, it can even alert the driver if someone gets on or off at the wrong stop.
5 - Ease Your Attendance Tracking
If, at 7:45 AM, you already know exactly which students are inbound on the bus, you'll already know who to expect for attendance. Teachers can be alerted as to which students should be in their class through PowerSchool, before the students even arrive. If the actual headcount doesn't match the expected numbers, it can be investigated and resolved quickly.
6 – Better Bus Record-Keeping
The statistics on your buses and their use are a major part of your state transportation funding. If you're still collecting this data on paper, you're probably getting inaccurate or outdated numbers and potentially losing out on funds.
When everything is integrated, your reports on bus maintenance, mileage, and other usage will be more accurate and easier to submit.
7 - Simplified Reporting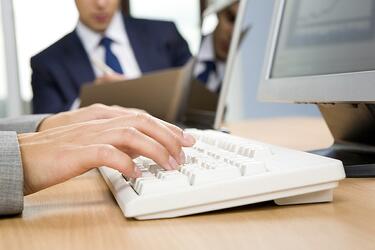 When all your student data is in one database, it makes reporting far easier. Better records lead directly to better documentation and, again, potentially to higher state funding. Pearson PowerSchool already has the easiest reporting on the market. BusBoss makes it even easier by expanding the data available to submit.
8 - Safer Field Trips
Students love field trips, probably because they're totally unaware of how stressful trips are for the adults in the party. Student-aware integrated database systems, however, aren't solely for day-to-day operations. You can quickly plan for field trips, complete with lists of passengers and optimized GPS routes, while ensuring parents are fully informed far ahead of time.
9 - Faster Parent Communications
Sometimes situations will come up where you simply have to get in touch with a parent or guardian ASAP, such as with health or disciplinary issues. Even if a student is on the bus, it only takes moments to retrieve their parents' contact information. In some cases, the system can even send out automated messages!
10 - Ease Parents' Worries
If a student is more than a few minutes late to their dropoff point, you're probably going to start hearing from parents. These integrated systems allow you to quickly and accurately pinpoint students and delayed buses, then give accurate ETAs to concerned parents. You'll be able to spend less time on the phone, and more time managing your buses.
The combination of BusBoss and PowerSchool brings rapid improvements to your data tracking, your students' safety, and your state reporting. The result is ultimately happier parents, fewer liabilities, and higher revenues from your state funding.
So, if it's time for a change, we cordially invite you to contact Orbit Software for more information on how your school can benefit from a combined bus and student management system!