12 Ways Pearson PowerSchool Integration Saves a School Money
published on March 04, 2014 by Sonia Mastros
powerschool integration, Pearson PowerSchool, school bus routing software
We don't need to tell you that saving money -and trying to increase funding- is a priority for any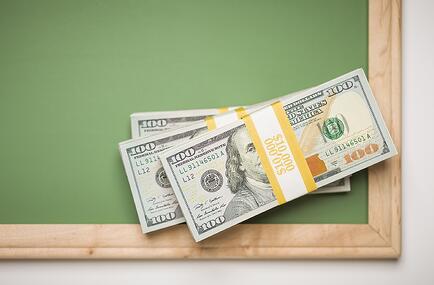 school. With budgets continuing to be slashed, and local communities often unwilling to fund bonds or more property taxes, it's often left entirely to school administrators to make "enough" out of too little. We've been saying all along that Orbit Software's BusBoss is one of the best investments a school can make, for reducing its transportation and administrative costs. However, now that BusBoss and Pearson PowerSchool can be integrated, you've got the option for an amazing cost-cutting combination.
Integrating BusBoss and PowerSchool can immediately lead to cost-savings across your entire district, as well as potentially increasing your state funding!
12 Money-Saving Benefits From Integrating BusBoss And PowerSchool
1 - Improved attendance
When you combine RFID scanners with an integrated BusBoss/PowerSchool system, it means that you'll know exactly who's supposed to be in class on a given day. Truant students can be quickly located and put where they should be. Even an increase of a few percent in your attendance can translate to substantial increased funding.
2 - Fewer buses running
Many who try out BusBoss to manage their fleet discover that it's possible to cut one or more buses from their routes entirely! Given that your fleet is probably one of the single most expensive elements of your district, this can be a huge cost-savings.
3 - Better gas mileage
BusBoss can also track the performance of your buses from day to day, allowing for optimized maintenance and fuel-efficient performance. Shaving even a few minutes off every route will pay off substantially in fuel savings every year.
4 - Reduced driver liability
If you're not keeping track of your buses, such as with a GPS system, you really have no idea whether your drivers are following the laws unless someone complains. An integrated system will alert you immediately if a driver breaks the law, vastly reducing the chances of legal problems.
5 - More accurate reporting
Without accurate state reports, you don't get the funds you deserve. An integrated BusBoss/PowerSchool system allows for rapid report generation, from hundreds of reports, and can be submitted within moments. Computerized accuracy brings greater returns.
6 - Self-serve info for parents
Since PowerSchool includes a web-based portal for students and guardians, it puts most commonly-requested information at their fingers. Rather than wasting a teacher's time and money on phone calls, student records such as grades can be viewed at any time, from anywhere.
7 - Safer field trips
BusBoss ensures your field trip is fully planned, routed, and has all the information needed in one place. PowerSchool tracks your students, their needs, and any other vital data. Between the two, you'll have smoother field trips with far less chance of expensive mishaps.
8 - Reduced power consumption
PowerSchool uses a web-based interface, as well as offering iOS and Android apps. The result? Teachers and students can use their low-power personal mobile devices to access the system, rather than your power-hungry desktops. Every little bit helps.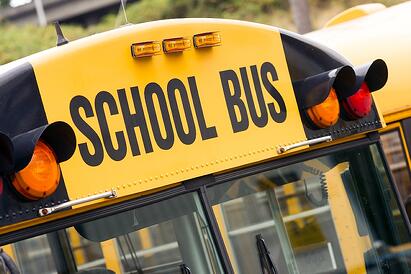 9 - Whole-district licensing for BusBoss
BusBoss is designed to be affordable for every district, regardless of size. One BusBoss license covers your entire district, without the need for multiple site licenses or annual renewals. It's not just the most powerful bus routing solution on the market; it's also the most affordable.
10 - Total scalability with PowerSchool
Unlike many student information systems on the market, PowerSchool is built to work for any size school as well. It scales upwards from tiny classes, up to the biggest districts with tens of thousands of students. Once you invest in PowerSchool, you won't need another software package if your district grows.
11 - Update your own maps
Far too many map-based systems force users to regularly purchase map packs with updates, adding ongoing costs. Not with BusBoss and PowerSchool! You can edit your maps directly, adding or removing roads as your city changes. Further, the integrated database ensures every change is immediately available to every piece of software that needs it!
12 - Software-as-a-Service options
We know that not every district can afford on-site servers and web hosting. So, it's possible to get BusBoss and PowerSchool delivered as SaaS. This creates an alternative that's almost as powerful as owning your own equipment, but with far lower ongoing maintenance and upkeep costs.
Two Software Suites, One Big Cost-Saving Package
So, we strongly encourage budget-conscious districts to investigate the possibilities of an integrated BusBoss / PowerSchool system! It can be put into place quickly, and will begin to pay off almost immediately in reduced expenses and increased reporting accuracy.
To learn more, why not check out our free demo and see for yourself how much power there is in an integrated student information system?