12 Ways Pearson PowerSchool Integration Saves School Resources
published on February 14, 2014 by Sonia Mastros
PowerSchool, BusBoss, powerschool integration, Pearson PowerSchool, school bus routing software
BusBoss has gotten better! Thanks to our new PowerSchool integration, it's possible for schools around the world to merge their bus-routing and student information systems into a single software suite. Doing so creates one of the most powerful combined tools on the market, anywhere, for managing virtually every aspect of a school's day-to-day operations.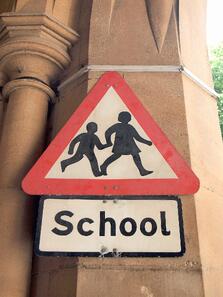 For budget-conscious districts, this immediately opens up a range of options for streamlining your operations and preventing the needless waste of resources. When every dollar counts, combining BusBoss and PowerSchool makes a lot of sense.
12 Reasons That BusBoss / PowerSchool Integration Makes Sense For a School
1. One-change data propagation
Perhaps the single most powerful aspect of BusBoss-PowerSchool integration is the combined database. Any change made in one part of your system will immediately propagate throughout all your systems, within seconds, and ensure all your records remain constant and accurate.
2. Online student records access
Why waste staff and teacher time answering questions that parents and students can answer for themselves? PowerSchool gives individual access to every parent and student, so they can see their records whenever they want, without a phone call.
3. Predictive attendance tracking
When you integrate BusBoss and PowerSchool, you can keep tabs on your students throughout the day – even before they arrive at school! In-bus tracking systems report back to administrators and teachers with who's on the bus, often meaning attendance is ready to submit before the first bell rings. This ultimately saves a lot of time for teachers, when added up over a school year.
4. Automated messaging
If you have a district of thousands, simply getting in touch with a guardian may be a challenge if something unexpected happens. So, Pearson PowerSchool incorporates a variety of programmable automated messages which can be sent out when certain events occur, such as truancy.
5. Instant state reporting
State reporting, of course, is critical for receiving all your school funds. Doing these reports by hand can be incredibly time-consuming! However, PowerSchool makes it simple to complete your state reports with just a few clicks, in a matter of minutes.
6. Self-auditing databases
Are you concerned about keeping your school's data clean? PowerSchool maintains internal backups of its data, and runs frequent self-audits to ensure your data remains intact. If errors are found, you're alerted BEFORE it's a problem.
7. Nearly-infinite report options
PowerSchool is designed to be used by schools around the world, and still conform to whatever their local reporting standards are. There are over 200 report templates available, and nearly all of them can be further customized to isolate or highlight particular data as needed. Whatever statistics you need on your school, they're available within moments.
8. Cloud-based web interface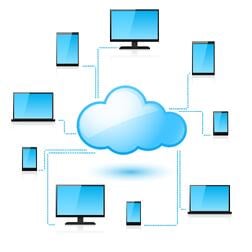 Having teachers or students tied down to traditional desktops can be a serious drag on resources. So, PowerSchool has a Cloud-based online interface that can be accessed from virtually any online device. Teachers can finish their grading on their personal tablet, and have those grades available for parents to see on their iPhones.
9. Total scalability
Many school management systems have hard upper limits on the number of users and students, pretty much to encourage additional software purchases. However, PowerSchool is totally scalable, and can handle anything from a one-classroom school to a district with 80,000 or more students.
Additionally, BusBoss only requires one license for district-wide use, making it the scalable and affordable option for bus tracking for years to come.
10. RFID student IDs
By combining "smart" RFID-enabled student ID cards with inexpensive scanners around your school district, integrated Orbit and Pearson software allows you to find any student, at any time, no matter where they are on campus! There's no need to send a search party out when the system can locate them for you.
11. Complete bus performance data
When GPS systems are installed, BusBoss can track and integrate all your fleet management into PowerSchool as well. You may be able to everything from gas mileage to their maintenance records. You get an at-a-glance overview of the physical situation in your fleet, as well as greatly improved record-keeping for state reporting.
12. Quick data and route conversion.
Are you already on a different database system? That shouldn't be a barrier to upgrading your student information systems! If you provide Orbit software with your existing database, we can quickly (and securely) migrate it into the BusBoss format necessary for your new software installation. No muss, no fuss.
And for more information on everything your district can achieve through BusBoss and PowerSchool, or to see for yourself through a free demo from Orbit Software, just contact us with your needs or click the button below to download our FREE ebook.