How Pearson PowerSchool Improves a School's "Audit Management"
published on February 07, 2014 by Sonia Mastros
student management, student management system, school bus routing software
These days, like it or not, a school district depends on the quality of their auditing and reporting.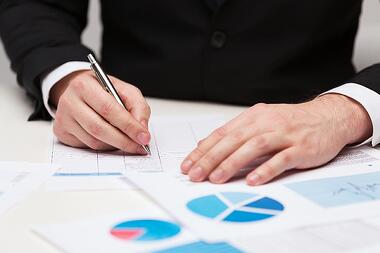 With so much school funding now reliant on proper reporting, a school district absolutely cannot afford to make costly mistakes. At best, this only leads to reduced funding and, at worst, can involve hefty fines.
If you're still doing these reports on paper and calculating your totals by hand, you're most likely spending far too much time on the project, as well as increasing the chances of error.
However, with Pearson PowerSchool – the world's number one provider in Student Information Systems (SIS) – your reporting burdens can be handled quickly and easily. Pearson is a software suite that can be accessed from any computer, or even from your own tablet or smartphone!
Improving Your School's Auditing With Pearson PowerSchool
1 – Over 200 available reports have you covered.
Every state-and country- has different standards for compliance, and it's impossible to provide an overview of them all in a single document. Pearson PowerSchool comes with over 200 different reporting options, allowing you to gather and combine your data to fit any reporting requirements in your area.
You can get detailed reports on:
Class attendance, across any time span or demographic

Student medical histories and special needs

Discipline logs and summaries

Grades, grouped any way necessary

Enrollment data, including future trending

Full student lists with contact information

Exemplary students, such as those on honor roll or perfect attendance

Payments, fees, and debts, down to individual lunch transactions

Internal systems reporting, such as web access statistics or current data storage rates

Student's routing information

And many, many more.
On top of this, nearly every report includes multiple user-definable options and variables, allowing for almost infinite variety in reporting to suit every particular need. The system also includes dozens of templates for everything from reporting immunization levels, to alerting parents to truancy.
2 – Software-as-a-Service increases your net revenues.
Many school systems believe that advanced Student Information Systems require extensive on-site hardware, but this is no longer the case. If your school lacks the necessary hardware, full SaaS options are available that host your PowerSchool files on Cloud-based servers.
Since the highly accurate auditing and reporting from PowerSchool are likely to bring significant boosts to your state funding, the combination of PowerSchool and SaaS makes this a money-saving option within reach of every district.
From a single class of 25 students, to metropolitan areas with tens of thousands to track, Pearson PowerSchool is scalable and can match itself to your district's current situation. Even smaller districts can enjoy the same reporting power as the largest cities.
3 – Simple, unified software access makes auditing easy.
Because Pearson PowerSchool utilizes a web-based interface, it can be accessed from anywhere in the world, and from virtually any portable device. In fact, there are free apps for both iOS and Android, allowing full PowerSchool access from a smartphone or tablet.
It's the most powerful all-in-one SIS on the market, and that's the reason it's chosen by more schools worldwide than any other. You don't need an IT expert, or a master accountant, to get the most of your school's auditing and reporting. PowerSchool puts all the necessary reporting tools within reach of anyone with basic computer skills.
4 – Centralized reporting brings centralized responsibility.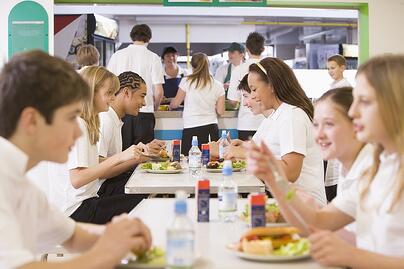 There's probably no faster way to introduce errors into your state reporting than to use numbers which have been compiled by multiple people. For all but the smallest projects, a single person working with a centralized software solution will bring the best results.
PowerSchool brings you that power. Your own internal processes can be streamlined, with a single point of contact and responsibility, simplifying an often-complex reporting problem.
5 – Data integration with independent software vendors.
Pearson PowerSchool is the only student information system investing money and time to ensure their users minimize the need for redundant data entry. Independent Software Vendors, like Orbit Software, Inc. have developed live synchronization with the PowerSchool program to automatically update the student information stored in their BusBoss routing & scheduling program.
BusBoss Live Sync will automatically add new students, withdraw students and update student changes while also updating the PowerSchool routing information to be accessed directly from within PowerSchool. This will eliminate the need for double data entry while also ensuring the accuracy of your state reports.
Trust your auditing and reporting to Pearson PowerSchool
The importance of data security in schools cannot be overstated, and Pearson takes every possible effort to ensure your student records are kept safe and sound. Pearson's own data centers are audited through the SAS 70 standard, which is currently among the accounting industry's strictest standards for ensuring responsible data handling.
Pearson is also fully compliant with all Federal and State requirements for proper data storage and handling, with frequent internal audits to ensure compliance.
Your school's data is safe with Pearson.
Pearson PowerSchool Centralizes All Of Your Operations
Audit management is just one small part of the Pearson PowerSchool software suite. PowerSchool is an all-in-one solution that handles all your school's record-keeping, including parent and student access to their own school records.