Ways A School Management System Makes Your Life Easier
published on December 14, 2013 by Sonia Mastros
school management system, school bus routing software, transportation coordinator
How are you going to be managing the thousands of students, faculty, and other staff in your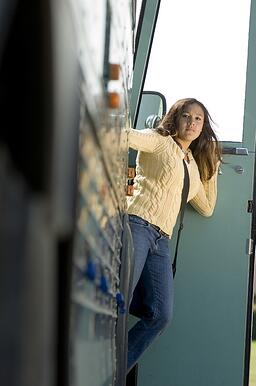 school system for next year? While you could continue to go with the old fashioned way of lots of paperwork and numerous headaches, there are much simpler solutions being developed constantly that are very inexpensive and easy to implement into your own school's managing structure. In fact, there is technology out there that takes most of the guesswork out of figuring out how to manage your school, your bus routes, and your students at the fraction of the time it would take you using the "old ways." An online school management system isn't just software that will replace your job, it is a tool that will help better your job and here's why.
Easier Student Tracking
Having to know which students take the bus, successfully get home everyday, on top of coming to school on time and everyday is already hard as is. However, most school management software is able to create profiles for your students and allow you to have easier student tracking. So, should you deal with a dilemma of a student not where they are supposed to be, or missing their bus, you can know exactly how to handle the situation in a timely and stress-free manner. A school management system will also allow you to update these profiles either every semester or every new school year, depending on what kind of information you want to include.
Simpler Bus Routing & Management
Another very important task of the transportation coordinator, the administrators, and even the IT department of the school is making sure that all buses are on time and on their right route. Again, a school management system can take care of this for you by suggesting gas and time efficient routes while also allowing you to keep track of each bus. This effectively allows you to manage an entire fleet without all of the mountains of paperwork that follows with it, making everything digital, automated, and highly organized. You don't have to worry about outdated maps, lost bus drivers, or trying to keep in contact with the entire fleet every single minute of the day.
Inexpensive & Easy To Install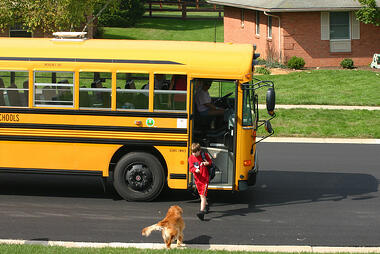 This is going to be a job for your IT manager, but it is going to be an easy job regardless. Installing and configuring a school management system for your own district means being able to have a robust system in a matter of hours. All you have to do is install the system, set up your personalized configurations that are unique to your school (or schools), and then you're ready to go! Even learning how to use the software isn't a challenge, despite how much you might think you're not good with technology.
Also, compare the prices of the software to having to go through countless paperwork, arranging meetings, and having to pay so much for a filing system that isn't automated or digital. You are able to not only go green with this choice, but you're also making your school much more efficient with their budgeting and time, two things which can be quite difficult to manage in a school setting.
Whether you need a system for one school or an entire district, there are lots of options out there. There are also highly trained consultants who can explain even more about a school management system, ensuring that you get the right kind of software for the issues you need fixed. How do yo want to kick-off the next school year: crazy and hectic or highly organized and automated?