How To Know If You're Properly Using A Student Tracking Sheet
published on May 09, 2014 by Sonia Mastros
student tracking sheet, school bus routing software, Bus Pass
Having to track hundreds or thousands of students in the past was normally a paperwork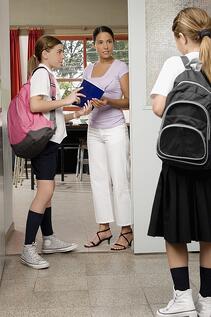 nightmare. However, with advances in technology and being able to have students digitally sign in or have other technologically advanced means a much better and efficient system for you. And when you have a highly efficient system that accurately tracks students who are attending school every day, you are able to get the kind of funding you need for your school.
So, how can you know if you're using a streamlined student tracking system? One way is through an efficient student tracking sheet that is both digital and automated. When you use tracking software to ensure that students are attending school, you need to make sure that you're properly using the tracking sheet. How exactly can you do that?
Keeping Your Students Safe
One of the biggest aspects of a student tracking sheet is being able to know they are where they need to be and safe under your care. This needs to happen as soon as they step on school grounds as well as stepping on the school bus to get to and from school. One way to do this efficiently is through a student identification card, also known as a school bus pass, that has an RFID chip embedded into it that automatically sends out a unique identification number that can be collected in a digital tracking sheet.
When you know the student is safe and in class, then your job has been a success and the technology that you're using is working completely as it should. If you're still relying on pen and paper however, this entire system can collapse on itself and there is the risk of students falling through the gaps and not being accounted for.
Better Attendance Reporting
When you incorporate a student tracking sheet system, then you should see an increase in the precision of your attendance reports across the chart. This is because the technology can ensure that you can take the guesswork out of tracking students, giving you only precise numbers that can be used to also make sure you get the funding you need. It can also help when a student might be missing from class or didn't catch their designated bus. Of course, this doesn't necessarily mean they are in any danger, but knowing as soon as possible when a student is missing means finding them even faster.
No More Stressful Crams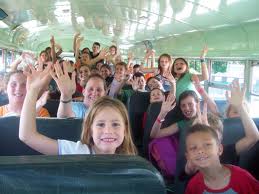 When you're properly using a student tracking sheet, there is no need to be cramming in those extra hours in the work week to make sure all of the numbers are correct. Automated technology will make sure you can get back to an efficient schedule that doesn't mean crunching numbers late at night or having to come in early to make sure everything gets done on time. All there needs to be done is gathering up the data, possibly doing some minor tweaks, and then going about with the rest of your tasks.
An automated, digital student tracking sheet is here to make your life less stressful and your job more enjoyable. We all have those days where we just want all of our work to be done at the snap of a finger, and now successful student tracking can get you a little bit closer to that dream. Take the stress and headaches out of student tracking by getting everything automated, digital, and regularly updated.