5 Reasons You Need Professional Route Planning Software
published on September 18, 2013 by Sonia Mastros
route planning, route software, routing and scheduling software, route planning software
Feeling the immense pressure from traditional route planning for a brand new school year? All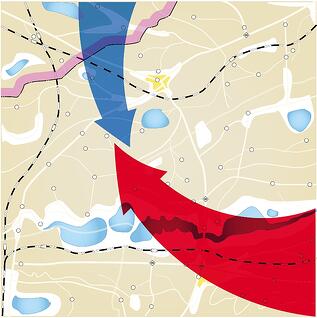 of the maps, managing huge bus fleets, and making sure all of the students under your care are safe and get to and from school in a timely manner shouldn't leave you awake at night, especially when there is a solution that can streamline the entire process and make it so much easier for you to properly manage your route planning. This miracle solution happens to be route planning software.
What makes route management and planning software so much better than traditional route planning? How could it possibly make your job easier and quicker when there's so much to organize, keep track of, and plan? Contrary to popular belief, software for route planning is actually a much better way to do route management and there are five great reasons that should convince you which can be read down below.
1. Easier Planning With Real-Time Maps
Older maps, especially paper ones, aren't going to be reliable. Things are constantly changing throughout town, whether it happens to be construction, new housing, or so much more that needs to be accounted into new routes that are the most efficient and fastest for each bus route. Route planning software comes with real-time maps that are updated with the latest information, including neighborhoods and suburbs that are normally not seen on older maps. Know the area like the back of your hand in real-time.
2. Keep Track of All Buses
Route planning software allows for better communication between you and your school bus fleet. No more inconsistent radios as the entire fleet can be easily tracked via GPS through the software and it will even alert you if a bus goes off route or is in an area for too long. This is also especially helpful for contingency plans where a student might have taken the wrong bus and needs to get to or from school without losing any valuable time on your watch.
3. Unique Identification For Students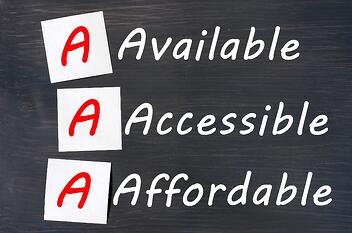 Another great thing about route planning software is its ability to create unique identification numbers for all of the students who regularly use the bus to get home and arrive or leave school. This makes sure that all students are accounted for, they are able to get on the correct bus, and eases the minds of administration, school faculty, and the parents who all want the kids to be safe while getting to their destination.
4. Cheaper & Faster Than Traditional
The software doesn't mean having to go over budget when schools are already tight for money in these difficult times. In fact, route planning software can be incredibly affordable for just about any school out there and the return on investment is well worth the price. Not only that, but learning all the ropes of the new software is much faster and easier than trying to explain your traditional "system" to someone. Anyone can pick up the software and learn it in an afternoon for the best training time management out there.
5. Better Paperwork For Your Records
You don't need to estimate or flub numbers when it comes to attendance or bus fleet maintenance any longer with the software's laser focus on data for your records. The software will tell you every little detail that you need for your paperwork, such as attendance for even more school funding. Also, everything is digitally stored and can be easily searched for in a snap.
Those five reasons should easily convince you of all the benefits route management provides schools. It's inexpensive, efficient, and easy to learn--what's not to love with route planning software?