6 Reasons Why You Need Route Optimization Software
published on August 29, 2013 by Sonia Mastros
route planning, route optimization software, route planning software, school bus routing software
With the recent shooting tragedy that occurred in Connecticut, students' safety in school is once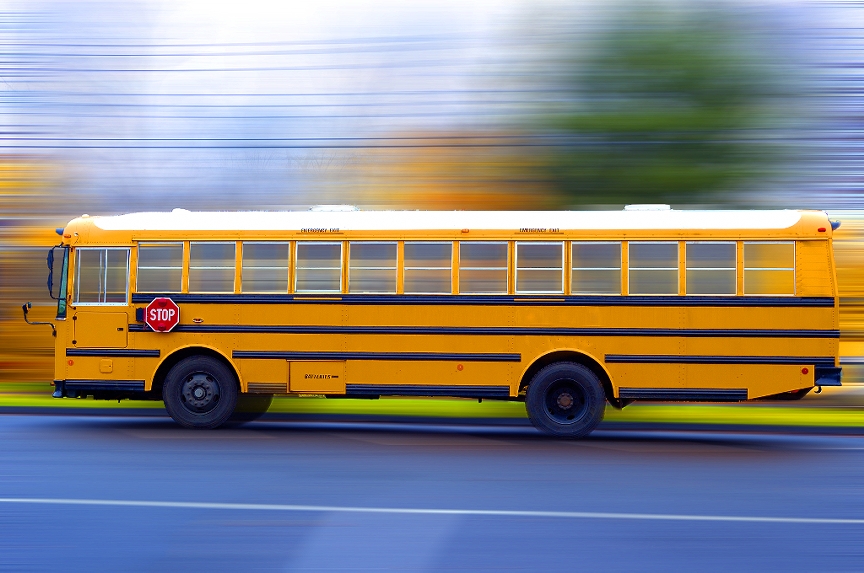 again in public focus nationwide. While the tragedy may have been difficult to avoid, anyone who has the responsibility to keep the students safe in a school district should now be looking for new possible ways to guarantee their safety. It is here that route optimization software enters that aim to help school administrators protect their students.
Whether you are a transportation director, a superintendent or a business manager in school handling numerous students and a great number of faculty members, looking for up-to-date information that will ensure the safety and protection of all students under your supervision should be your top priority. Gone are the old days when ensuring a safe bus system for all students in getting to and from the school was difficult to organize using your fingers to account for every student, and tracking several bus routes manually.
Today, you can do it more efficiently with the help of bus routing optimization software. It is now considered a necessity being the most accurate and effective means of keeping the children safe, and minimizing today's excessive transportation costs.
6 reasons why you should use route optimization software

A bus that has GPS hardware which is connected to the tracking software disseminates real time information. This allows the parents and school officials to know the whereabouts of a school bus at any given time. It also decreases the stress felt by students and parents when the bus is running late, and decreases the amount of waiting time for a student who has to wait outside.

Another advantage is that no child will remain inside the bus when the route has ended or allowed to get off at a certain place which is not the child's destination. Supposing that a bus does not stop at one destination, the supervisor is immediately notified. When a student does not get on a bus at pick up time in the morning, rides on a wrong bus or fails to ride on the trip back home, the parents are immediately contacted.

In emergency cases, an instant and updated communication is done and additional route information is given to the bus driver, thus keeping him and the students fully informed and safe. In a situation wherein a driver takes another route, or if a stranger gets inside the bus, a student tracker will immediately inform the police or any emergency services.

Route optimization software ensures that the bus drivers are efficient in performing their jobs. It monitors all the routes, making sure that all drivers make their authorized stops in specific destinations. If a driver is over-speeding, harsh in breaking, or making an unscheduled stop, an instant data save will record such anomalies. If the driver is suddenly impaired due to health problems, a corresponding alert will be sent to the dispatchers.

Student tracking software can record school bus incidents automatically, and report them immediately to school authorities to alert them. The school authorities and the dispatchers will know what kind of incident occurred, what action is taken by the driver, and when the incident happened.

Route optimization software provides route planning in detail during field trips. When a driver is not very familiar with the route, the GPS device will give him the shortest, fastest and most beneficial route to take. The dispatchers and concerned school officers will re-route the trip, and send updated information to the bus driver.
Aside from the above benefits, route optimization software can save you on transportation costs. When your route planning is accurate, it can decrease your route mileage, thus making every trip more economical and more efficient that gives you savings on fuel costs.

So, what are you waiting for? Grab the opportunity while it's hot. Tracking your vehicles, bus drivers and the students under your care will never be the same!