Get Your Students To School On Time With Bus Tracking
published on October 09, 2013 by Sonia Mastros
bus routing software, bus software, bus tracking
Because there are only so many hours in each school day, every second that a child is in the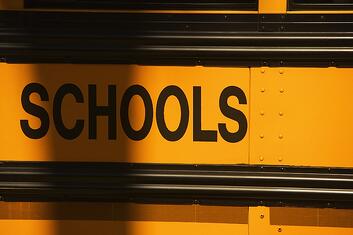 classroom counts. Unfortunately, when school busses get behind schedule, students are forced to arrive to school late, both detracting from their personal learning, and disrupting the rest of the class. In the past, administrators were forced to accept this, and were unable to do much about it. With modern GPS bus tracking systems, however, today's educators and school officials can keep a watchful eye on transportation schedules and make improvements to the system. Here's a look at several of the many ways that bus tracking technologies could benefit your district.
Monitor Bus Speeds and Locations in Real Time

Imagine being able to follow your school busses along their scheduled routes in real time. With a bus tracking system, you'll be able to do just that. GPS tracking software enables school administrators to see exactly where their busses are located, how fast each bus is traveling, and whether or not the busses are making any unscheduled or unplanned stops. By tracking the movements of each bus, you can gain better insights with regards to why students from a particular route may arrive late to school more frequently than others. From here, you can implement positive changes to reduce tardiness. This may involve strategic re-routing or boundary changes, or could mean hiring a new driver. The ability to track your student's busses will also help you to anticipate late arrivals in advance. If a bus becomes stuck in traffic, for example, you may alert the student's teachers to these changes so that they can plan their classes around these tardies.
Quickly Update or Modify Routes

Through bus tracking software, you may find that although a driver is matching the speed limit and is only making the planned stops, he or she is frequently falling behind schedule. This may lead you to investigate the problem further. Is this route-area larger than others? Does this route have more stops? Or could it be that this route falls in a location that is slowed down by an extensive construction project? In these cases, it may be necessary for you to adjust route boundaries, or re-route the bus down a faster, more direct path. And if one of your busses comes to a stop as a result of weather-related road closures, etc., you can quickly track its location and coordinate with the driver to re-direct the bus to school in a timely manner.
Keep an Eye on Field Trip Schedules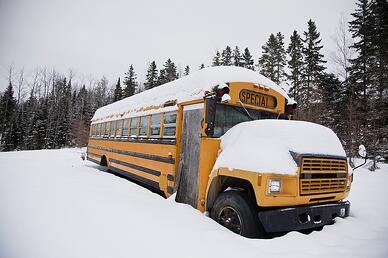 Although field trips offer hands-on learning and valuable real-life examples for students, they can become very disruptive to school schedules when the busses are late. The good news is that a bus tracking program can help to reduce problems like these. By keeping an eye on field trip transportation vehicles, you can plan ahead for any schedule changes that will need to be made as a result of a bus that has been held up in traffic, or will be arriving back at the school late as a result of weather-related incidents. In this way, you can keep disruptions at a minimum, so that your school runs as efficiently and effectively as possible.
Provide Access to Parents

Should you choose to do so, your school may even allow parents to access your bus tracking system. This will allow moms, dads, and other guardians to monitor the safety of their child's school bus drivers, be alerted when the bus falls behind schedule, and to anticipate when their child will arrive home from school. Through password protected access, both you and your student's parents can rest assured that each child's whereabouts will be protected at all times.
When it comes to kids, security and education come first. By working with a bus tracking system, you can ensure that each child arrives to school safe and on time - every time.