What To Look For When Buying A Vehicle Monitoring System
published on July 16, 2013 by Sonia Mastros
Vehicle Monitoring System, transportation manager, school bus routing software
When you're ready to take the jump into route management software and being able to keep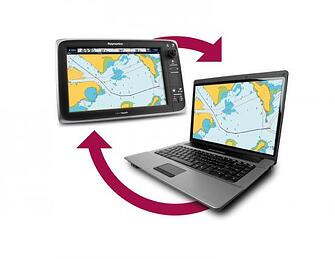 track of entire fleets of vehicles, there are certain features that anyone should look out for in their brand new system. There are all sorts of systems that can make sure you can keep track of buses or any sort of fleet of vehicles, all of them with different services and features that can do completely different tasks. However, there are a core group of four features in any vehicle monitoring system that you can easily put on your short list right now.
Easy Real Time Updates
Most monitoring systems these days can do real time updates, but most of them are going to be built differently. When it comes to tracking an entire fleet, you're going to want to find a software system that has a very easy screen and interface that multiple people are able to easily understand and learn. If you can't understand what's happening on the screen with your entire fleet, then it's time to look elsewhere for a system that fits your needs.
Not only that, but the real time updates should actually be in real time. There shouldn't be huge time delays which can be the difference between a fully efficient fleet to a huge mess on your hands. Big gaps of delays are usually within the fifteen to twenty minute window, you want to look for true real time or a delay of only about three to five minutes.
Mobile Updates On Fleets
We're all busy with our own responsibilities and tasks, but those smartphones and tablets by our side make multi-tasking so much easier. Which is why the vehicle monitoring system you choose should have the ability to push notifications and updates to any mobile device, allowing for a transportation manager, and anyone else on the team to be able to know what's going on with each vehicle in a very timely fashion.
Simple Logistics & Metrics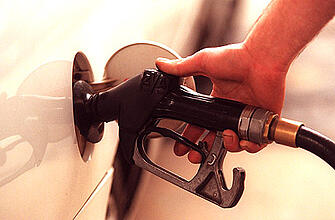 A vehicle monitoring system can be more than just keeping track of the fleet, it should also provide valuable data to your team about gas consumption, how long vehicles are idle within a given shift, and it should also alert you if any of the vehicles are outside of designated driving or parking areas. The system needs to be all inclusive and robust with such features, otherwise you're not getting your money's worth.
Another integral part of these logistics and metrics is being able to create easy to read reports for paperwork purposes, too. Data can take quite a bit of space in a software program when not utilized correctly, so always look out for vehicle monitoring systems that run efficiently and smartly.
The right kind of vehicle monitoring system will ensure you're always in contact and don't have to worry about delays or inefficiencies that could mean future headaches. Fast communication should be key for anything related to the fleet, but you can truly ensure that you're always in sync with a feature rich vehicle monitoring system.