3 Reasons To Use GPS Vehicle Routing Software
published on June 11, 2013 by Sonia Mastros
transportation routing software, vehicle routing software, transportation manager
GPS systems have totally changed how vehicle fleets are managed in the 21st century. Rather than having to rely on radio contact and guesswork to keep t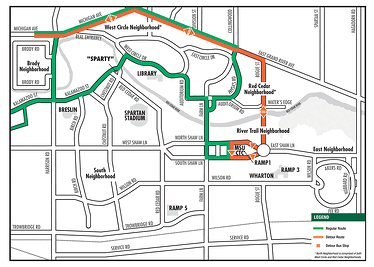 abs on drivers and vehicles, it's now possible to have live accurate updates on your buses where ever they go. These GPS systems, no different than the ones in cars these days, give you constant updates through software on the whereabouts of your buses.
These systems can be a tough sell when times are bad, however, especially in a district already facing a tight budget. However, the benefits they bring far outweigh the initial install costs. They'll help make your students safer, improve your drivers, and help keep all your costs lower.
Let's look at a few of the benefits you could see from these GPS vehicle routing software packages.
Three Ways GPS Vehicle Routing Software Will Improve Your Busing
I. Increased Student Safety
When it comes to priorities at schools, almost certainly the single highest is protecting the students in your care. Every day, hundreds or thousands of students get entrusted to your school's bus system, and their parents need to know they'll arrive safely every time.
GPS vehicle routing means that there are very few questions left. By being able to plot the location of your buses at any moment, you'll never have to wonder if they've gone off-course. If a driver does deviate, you'll know within moments.
Aside from the many cost savings, this is the best aspect of today's vehicle routing software packages. They give you an "eye in the sky" watching over all the children in your care, and ensuring they all get safely taken exactly where they need to be. Accordingly, they also give you the information you need to reassure any parents as to their children's safety as well.
II. Improved Driver Performance
These GPS routing systems also keep detailed data on practically every aspect of each bus's trip, from the state of the bus itself to details about the driver's performance. Elements which would be impossible to observe otherwise, like their acceleration and braking strategies, can now be easily seen and plotted through the data gathered.
This gives you unprecedented ability to work with your drivers and get the best possible efforts out of them. Those who don't follow the regs as closely as they should can be spotted, while those with the best driving skills can be recognized. You also get hard data to use when it comes time for reviews and performance evaluations.
Obviously, you want the best possible drivers taking your students around on the road. GPS vehicle routing software makes it possible to take the drivers you have and make them substantially better.
III. Rapid Response To Unexpected Events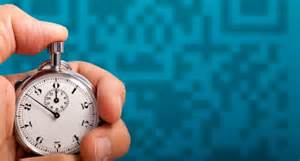 We don't like to think about it too much, but accidents do happen on the road. Hopefully not frequently, but it's something that every transportation manager is going to have to face from time to time. When crises occur, moments really can matter.
If anything has happened to a bus, from an accident to a simple flat tire, you need to know immediately so that you can quickly arrange for services to help. If you deal with rural locations, you won't have to rely on fuzzy information like mile markers – you'll have precise GPS co-ordinates for the bus ready to give to any emergency responder who needs them.
This eliminates a huge X-factor from your planning. If you lose contact with a bus, what then? GPS vehicle plotting means that you're never entirely out of contact.
GPS systems bring a lot of power, safety, and cost-savings to a bus network, with virtually no drawbacks aside from startup costs. If you have any questions about how GPS vehicle routing software can help you, just let us know what you need!