3 Ways To Get Things Under Control With Route Management Software
published on March 22, 2013 by Sonia Mastros
transportation management services, route management software, school bus routing software, transportation coordinator
One of the most frustrating and difficult responsibilities when it comes to managing an entire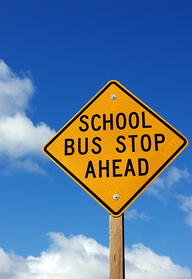 fleet of transportation vehicles, whether it is cars or buses, is making sure that all of those vehicles are where they need to be, on time, and don't have any missing students. There is, of course, much more to it than just those responsibilities, but the biggest one is undeniably making sure that transportation is efficient and inexpensive while still providing a helpful resource to students and parents alike.
For several years, route management was done with physical maps, push pins, and lots of string. They would eventually transition over to going digital and becoming a very comprehensive tool that is now route management software. It is fast, easy, and pretty much a must-have. Here are some positives to consider when choosing route management software.
1. Always be ready with a plan
Transportation protocol demands that a transportation coordinator and driver know certain plans that have been put in place for all of those "what if" scenarios. Is your fleet ready and up to date should anything happen? Would you be able to administer a contingency plan without having to look it up in a giant binder?
Routing software with route management capabilities makes sure that all of your "what if" back-up plans are readily available whenever you need them the most (which is hopefully a rare occasion). Plan, store, and save all of your plans in your software and never worry about trying to figure out the perfect plan under immense pressure.
2. Routes can be even more efficient
One of the biggest problems when it comes to route management is trying to find the perfect route that is both timely and inexpensive for your transportation budget. Instead of pouring hours into each individual route, taking into consideration families that have moved or any construction going on, let the route management software handle all of that for you. What was originally a job that could take hours, days, or even weeks to coordinate can now be streamlined to just a day's worth of work while still providing the best solutions for your route management.
In fact, the software is so powerful that you can have multiple routes, with fully-fledged maps of detailed neighborhoods, for each individual bus in the fleet as well as for multiple schools without having to sacrifice any more time when things need to get done.
3. Learn to save even more money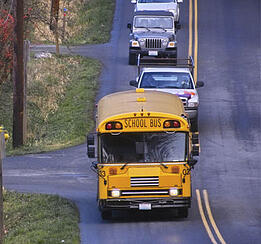 Software has helped many industries, and now it is here to help manage your fleet as well as your budget. It is no secret that budgeting on the school level is difficult when there is so much that is needed, but, might need to be cut or sacrificed for the overall spending. In order to make sure that your own transportation needs are as efficient and inexpensive as possible, route management software can be utilized to make sure everything is in working order.
Instead of going through countless budget sheets and reports manually, and possibly making mistakes, the software can crunch all of those numbers and data to make sure that your fleet is consuming less gas, less mileage, and still is able to get to their routes on time and be highly efficient. All of that information can be easily archived within the software as well for any future auditing or budget reports.
It can be that easy with the power of route management software--all it takes is a little technology know-how, but even then the software is very user friendly and easy to understand and learn. Don't become frustrated with transportation any longer, route management software has got your back!