Ways To Organize Your Student Management
published on January 14, 2013 by Sonia Mastros
bus routing software, student management, bus route optimization, Student Safety, Student Tracking Software, student tracking system, student tracking sheet, school bus routing software
Chances are, your student management is organized, in some fashion, with a student database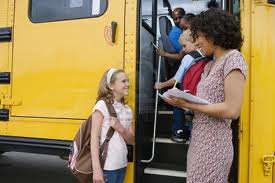 at the center of it. You have a list of students, and you go from there: they get use to routine bus routes, to classes, and so forth. That's the standard way.
The problem with this entirely student-centric model is that, ironically enough, it makes it easier for students to slip through the cracks. You often don't know a specific problem exists until you're alerted of it. If a student fails to show up when the bell rings at 8:15, where does the problem lie? There's a world of possibilities unless someone like a parent alerts you to the issue.
What if there were a better student management system, one that instead focused on giving you an overview of your school? One that still kept the students at the center, but gave you the information necessary to keep tabs on them?
Such a possibility exists. You can now organize your student management to track students, essentially, from end to end. From the moment they're picked up by a bus in the morning, to when they enter school, to when they leave for the day, you'll be able to keep tabs on them and ensure nothing happens to them.
A New Way To Organize Your Student Management
Looking at an end-to-end solution for student management means having a much more structured look at their school lives. It gives you the power to know not just where a student is supposed to be, but whether they're actually there. It puts their actual schedules and lives at the center of your organizational model, rather than abstract data.
And it all starts with solid bus routing software that allows you to lay out routes based on the reality of your students' lives. The system can plan routes based around minimizing each students' walking distance to a stop, or deliberately route around dangerous areas in town. With this new model, you can help keep your students safer even before they arrive at school.
Once they get on the bus and/or walk through your school's front doors, RFID student tracking software logs their arrival. The student management system is also tied to their class schedule, so you'll also know almost immediately if they've gone to the right classroom. In-class attendance sheets no longer are your first warning if a student is truant. In fact, they're really just a "reality check" to ensure your tracking software is accurate.
In short, this sort of student management gives you a watchful eye over your entire district, no matter how many students you have. The student is still the focus, but you have a much wider overview of their situation.
Saving Time, Money, and Stress With Better Student Management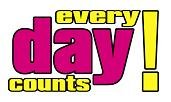 The ways such a system can add up to a superior school district are numerous. Consider:
• You can optimize bus routes, to save on fuel and maintenance costs.
• When a parent (or teacher) calls asking where a student is, you will know if they ever checked in that day.
• Your state attendance report data will be more accurate, increasing state funding and you'll have an easier time decreasing truancy.
• Many situations involving "lost" students can now be resolved quickly and easily, with a minimum of drama.
• At the end of the day, you'll always have an accurate log of students expected to ride the bus, decreasing accidental abandonments.
• You'll reduce the time you have to spend reassuring parents on the phone which, while important, is usually not the best use of your time.
In short, modern technology has made it possible to have much broader management policies that keep you in the loop, while helping keep an eye on every child in your care. Please contact us if you have any questions about how a new student management system can improve your district.