Tracking Schools: Are You Doing It Properly?
published on January 28, 2013 by Sonia Mastros
gps vehicle tracking, school bus routing software, tracking school, bus tracking, routing software
Being able to track all of the schools in your area can feel like a tough job,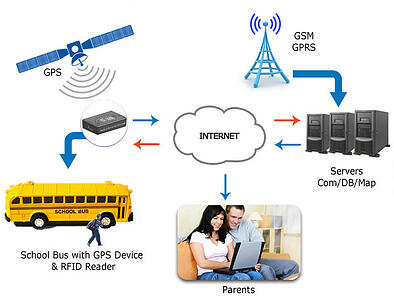 but thankfully routing software takes the guess work--and most of the hard work--out of the equation so you can focus on other responsibilities that need your attention. Tracking school integration can be found in most bus routing management software, but it's going to be different for each type of software. One might be more comprehensive than the other, for example.
To make sure you are tracking schools properly with your routing technology, check out the tips below. All of them provide the right track for school monitoring without the hassle of having to do it manually yourself.
Do Away With Physical Documents
Though we might be in the 21st Century, a lot of transportation coordinators still go the "old fashioned way" when it comes to tracking schools, buses, and students. That means busting out a physical map of the area to route buses, keeping large files of students, and in general having mountains of paperwork to keep track of for each school.
Rather than wading through paperwork, you can now have everything be saved and properly organized in your school bus routing software right on your computer. Students can have files about their bus number, locations, and any other information while also being properly categorized to their school in a larger database.
Why else should you go digital?
Not only can you keep on-file all of these schools, you can also easily update them every year to coordinate with your new bus routes and students.

You can also keep track of each driver, including which schools they drive for. Manage the optimum bus routes for drivers to make sure they are on time always.

Maps can be integrated into the software and automatically updated with any changes to neighborhoods, streets, and other major locations. You can even include house numbers for your drivers.
Each School Must Have Its Own Profile
Having everything jumbled together in the software is only going to create headaches, not make everything doubly efficient. Fortunately, you have the ability to give each school you track its own "profile" to ensure that all of the files linked to that school are organized, categorized, and easily found.
Things can be so organized, in fact, that each school can have its own individual emergency plans filed away, separate bus routes, maps, the whole works. Don't worry about missing documents any longer when you have your bus tracking software working for you.
Have Pre-Planned Scenarios Ready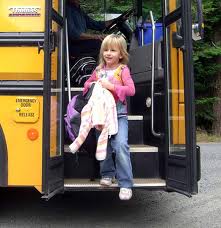 Speaking of emergency situations, each school usually has its own protocol on these sort of things, let alone all of the information required for each student to make sure they are safe. Rather than flipping through giant handbooks looking for the answer, your routing software can take all of the guess work out and make sure you have pre-planned scenarios all ready for those "just in case" moments.
When it comes to routing technology, kids can be safer because of up to date information from the software and bus drivers, ensuring they get home on time. Also, you have the ability to save an unlimited amount of "what if" scenarios to the database, so you can be prepared for nearly anything.
Tracking school through software doesn't have to be expensive, difficult to learn, or even slow. Keeping track of thousands of students, not including drivers, can seem challenging, but only when you're not using routing technology!