How To Make Bus Routing Software Work For You
published on November 18, 2012 by Sonia Mastros
Transportation Management Software, bus routing software, school bus management, bus software, school transportation costs, School Bus Stop, Save Route Costs, school bus routing software
The greatest thing about bus management and routing these days is the ability to complete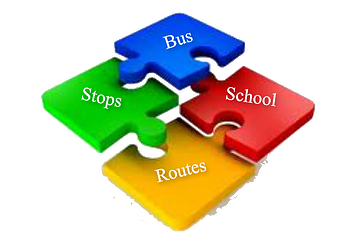 everything through technology and software. You don't have to worry about the mountains of paperwork that goes into tracking students, distances to different bus routes, making sure buses are on time, and a bunch of other responsibilities.
Well, you don't have to worry about them as much anymore when you have bus routing software that can do all of the hard work for you. So, how exactly can you make bus routing software work for you? There are many ways, these just so happen to be some of the best.
Efficiently Running Multiple School Routes
It can be pretty tough to manage multiple schools as is, having to throw in bus routes only makes it doubly challenging. However, that doesn't mean having to manage multiple schools and their bus routes is impossible. In fact, when you use bus routing technology, you can easily plan and implement the best strategies for each school.
All of them can have their own routes, their own student information, and everything else saved right to the system, making it all easily accessible for you to look at on the fly. Don't worry about piles of folders all dedicated to multiple schools, go digital and save yourself lots of time and money by creating and saving individual school profiles right into your routing software.
Have Planned Out Emergency Routes
Not everything can go according plan, so during those "emergency" moments don't stress about the routing schedules and locations of students anymore. With GPS location technology built into the bus routing software, you can pre-plan for literally limitless emergencies. Anything that you can possibly think of, you can crunch the data in the software and create a fool-proof plan to keep everything running smoothly.
Student Tracking For Optimized Routing
There's no need to worry about students taking the wrong bus, not getting off at the right bus stop, or missing students anymore. With bus routing software, you can create a comprehensive profile of the student body using the bus system. Not only can you make sure all of your students are where they need to be, you can keep track of when they move during the school year (or even during breaks) for rezoning.
Extensive Maps For Fuel Efficiency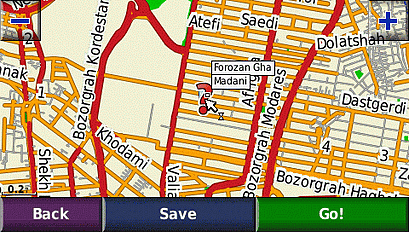 Speaking of maps, you now have the ability to keep track of pretty much all the information you can get to make sure your bus routes are running at their most efficient to save on fuel costs and time. Maps in the software can be easily updated to reflect new zoning areas, updated streets and neighborhoods, and you can even include parks, landmarks, and other important areas on your maps.
A very popular feature is the ability to keep an active log of house numbers on file to make sure your bus drivers know where they are going. The entire database can be easily updated to reflect new bus routes when needed without having to experience any downtime in the system, or you can keep a larger database of collective data for auditing purposes.
Technology is here to make our lives easier, whether it is in your own home or at work. This especially includes when you're working with hundreds of students, maps, and buses. For the optimum efficiency in your bus routing, it's time to go with school bus routing software that can get the job done for you.
What are some other pros you can think of with bus routing software?