Commonly Asked Questions about Managing Field Trips
published on July 30, 2012 by George Mastros
managing field trips, field trip planning
In the interest of helping you accurately estimate school transporta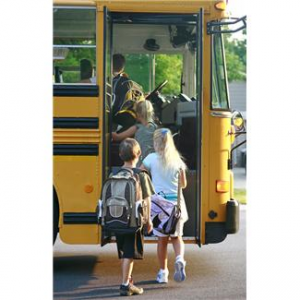 tion
costs in the event of any planned field trips, it is instructive to review a short compendium of the most common questions asked by administrators and field-trip coordinators nationwide. Preparing for these actually tends to reduce school transportation costs because the answers facilitate better planning before the request for buses goes out, as well as make the field trip process more efficient overall.
How do I request a bus for a field trip?
How can I find out the details of my scheduled field trip?
Is there a list of available bus hours?
Is it possible to request a bus on a field trip day when actual school isn't in session?
Do the school buses come with accommodations for special needs students?
What kinds of school buses do you have, and how many students can each one fit?
How do I change the field trip destination?
What forms do I need to fill out to cancel a field trip?
Will the bus driver know the trip route?
How do I provide the driving directions?
What are the rules for bringing along equipment on the field trip?
What are the rates and other associated costs with using a school bus?
What safety measures have you taken to ensure accurate billing?
To what department do I send the check for the school bus rental?
What department should I call if I don't understand any aspect of the charges?
Do I need to have a passenger list filed with the bus driver or school bus leasing agency?
How should we handle bus cleanup?
Who is allowed on the bus for the field trip, other than students?
Is eating or drinking allowed on the bus during the field trip?
There may be even more questions you might have regarding school transportation costs and capabilities when it comes to field trip planning. If you have any concerns or suggestions about what should be on this list, please don't hesitate to comment or ask.